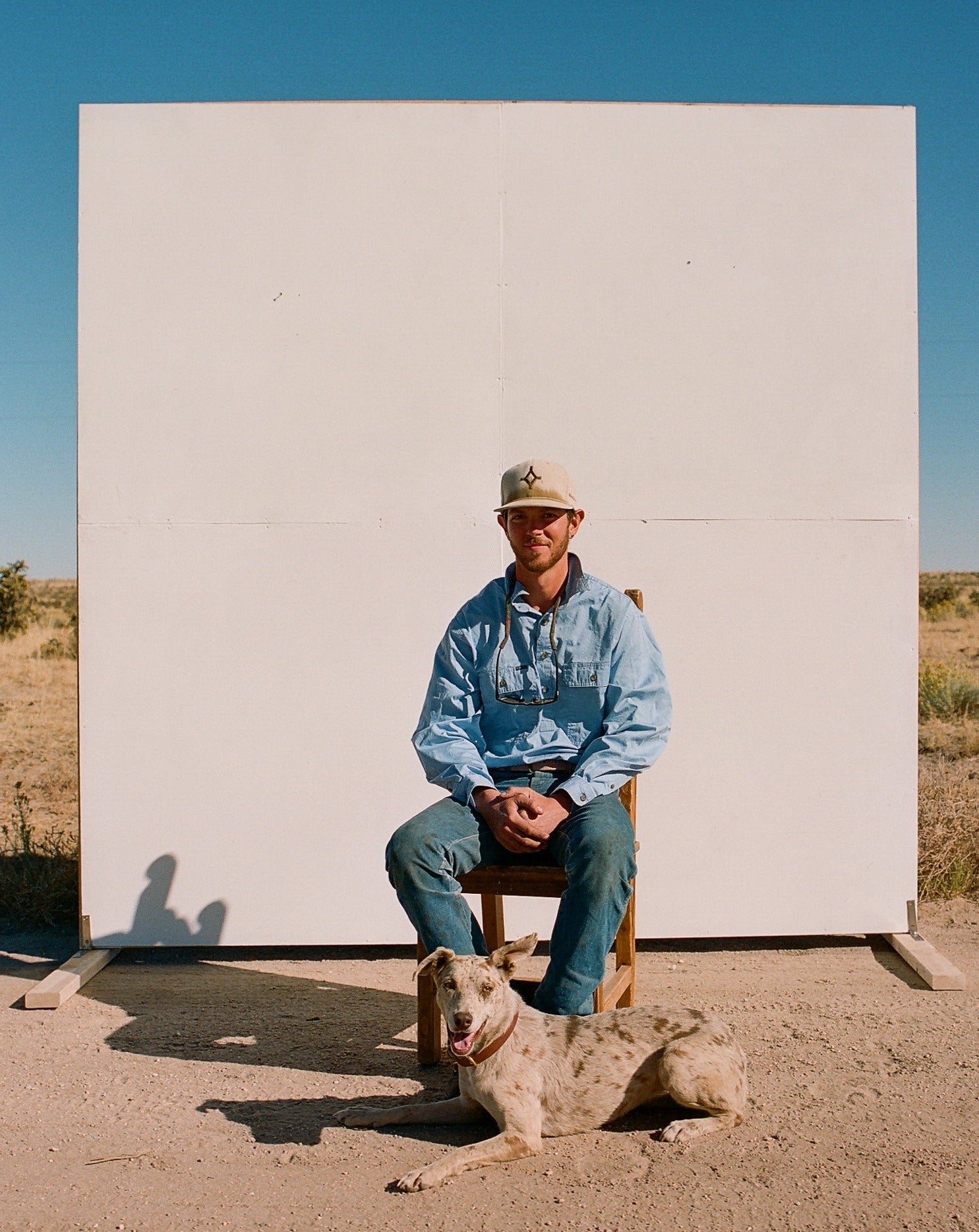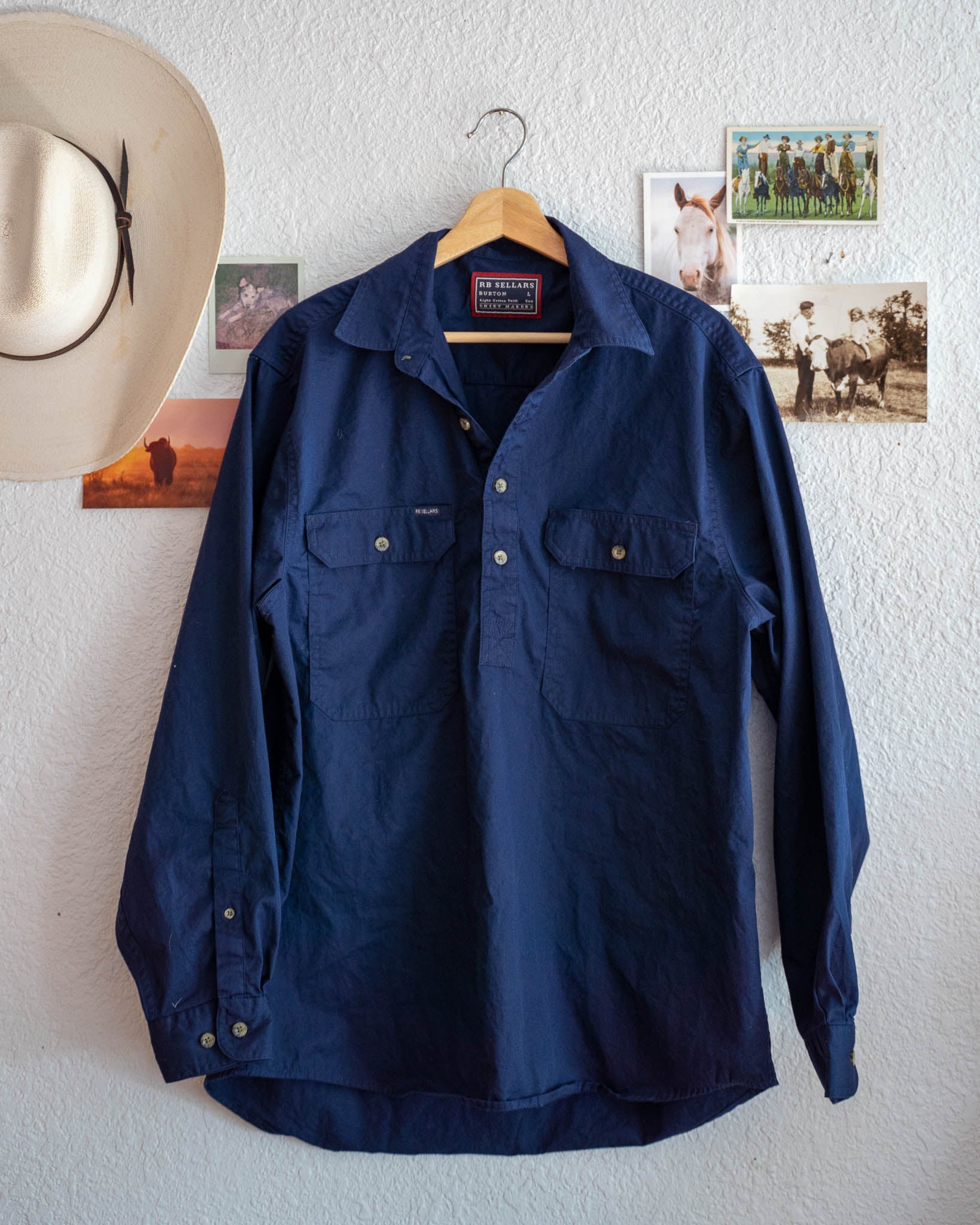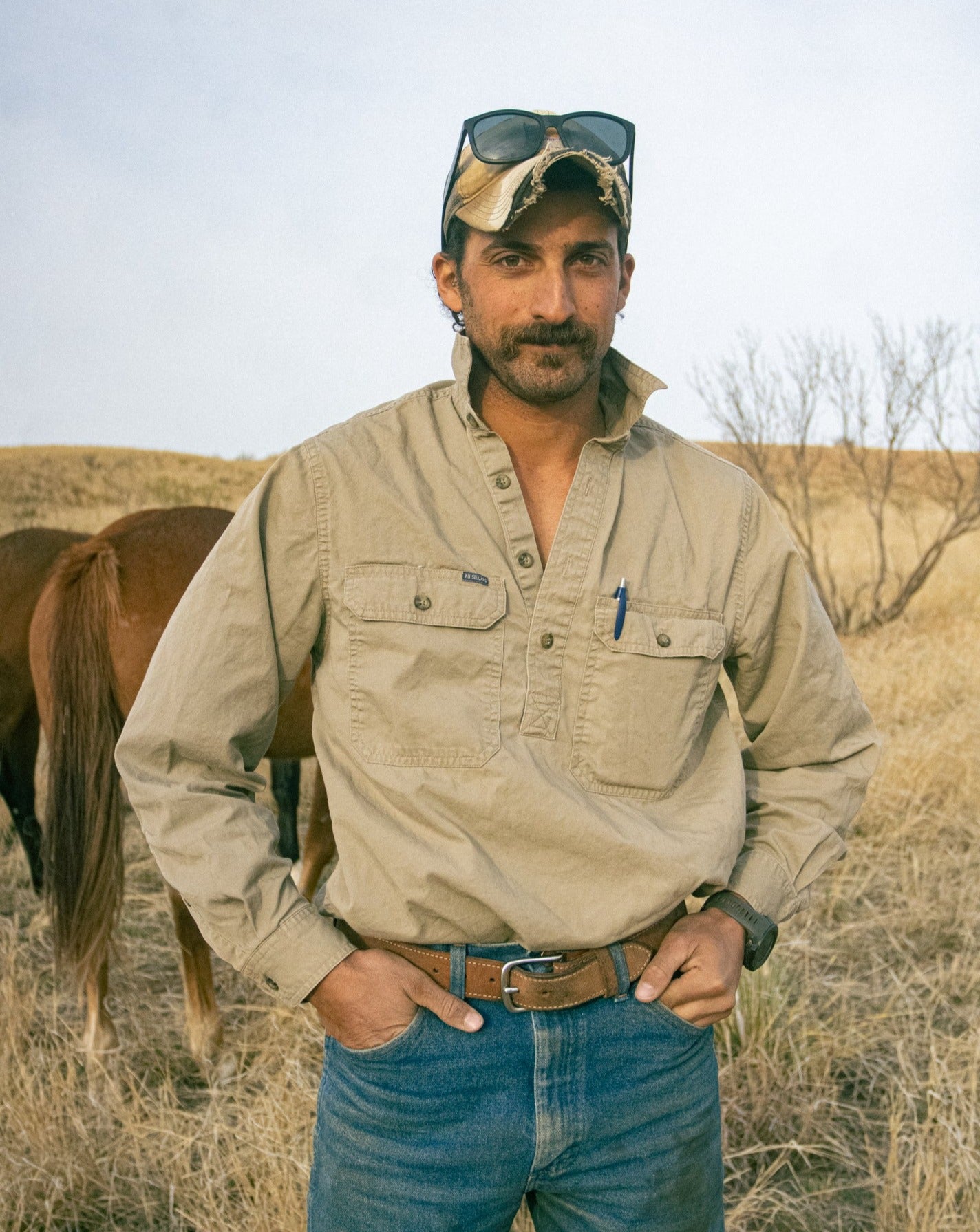 RB Sellars Mens Half-Button Workshirt
Description
Details
Maker
Everyone always asks us about this shirt. We've been buying them for years on trips to Australia or asking our friends to bring them over. Now available exclusively stateside at Ranchlands Mercantile in limited numbers, these durable, comfortable shirts are a staple on our ranches for a reason. Made from lightweight cotton fabric, RB Sellars half buttons are perfect for summer heat or as a layer under a sweater or jacket.
-100% cotton
-Half button
-Long Sleeve
-Relaxed fit in mens, tailored in women's
-May shrink slightly when drying
-Imported from Australia
RB Sellars is an Australian owned brand, with family values and community at our core. Inspired by the Australian landscape and the hardworking Australian, RB Sellars began in 1996 with the release of the first menswear collection which included our bestselling Burton Workshirt.
From U.S.A.
All of our orders are packed and ship from Chico Basin Ranch, Colorado. Most orders ship within one to two business days.
Easy returns
Return within 30 days of ship date.
Get in touch
Have questions? Get in touch with us at any time at mercantile@ranchlands.com.