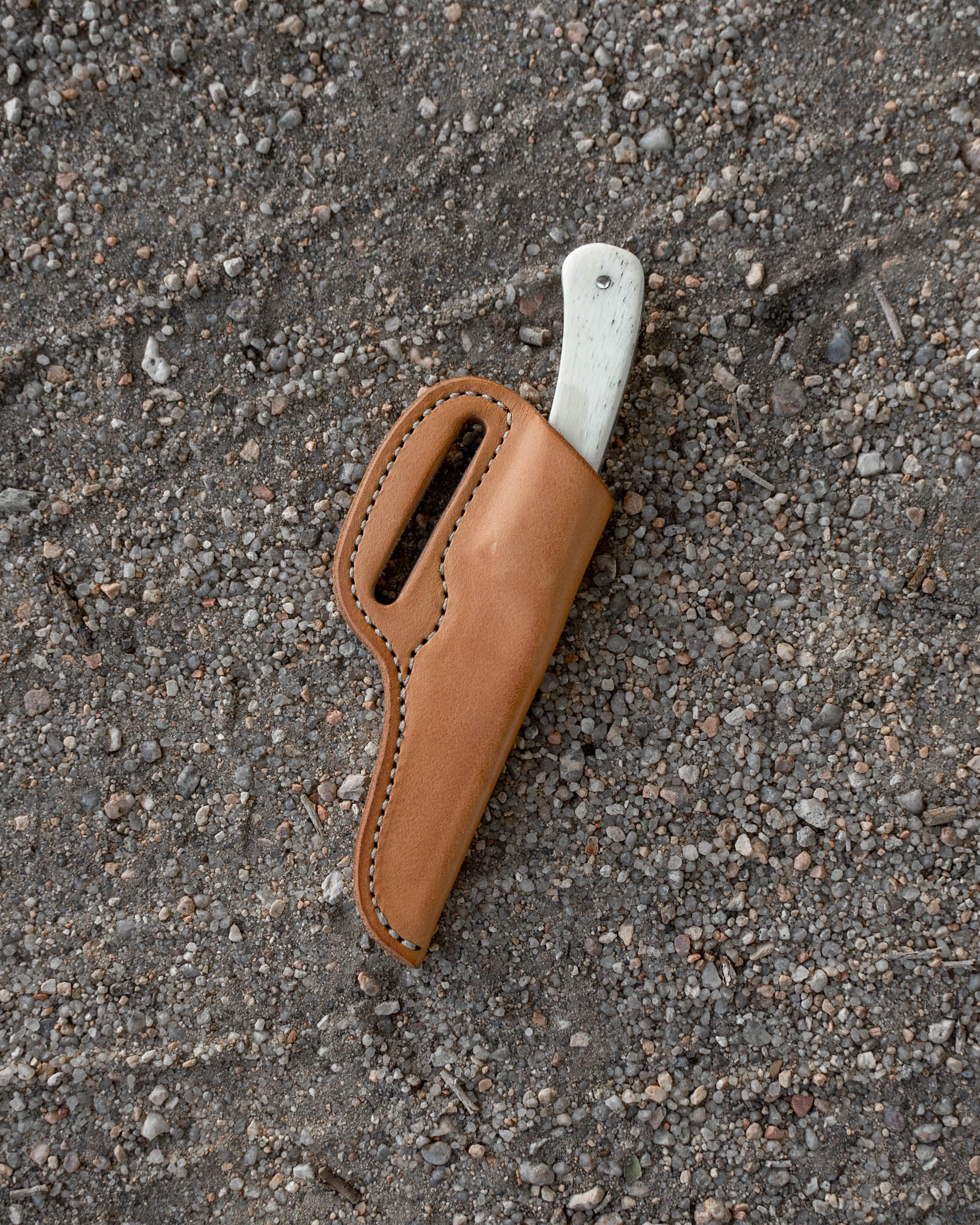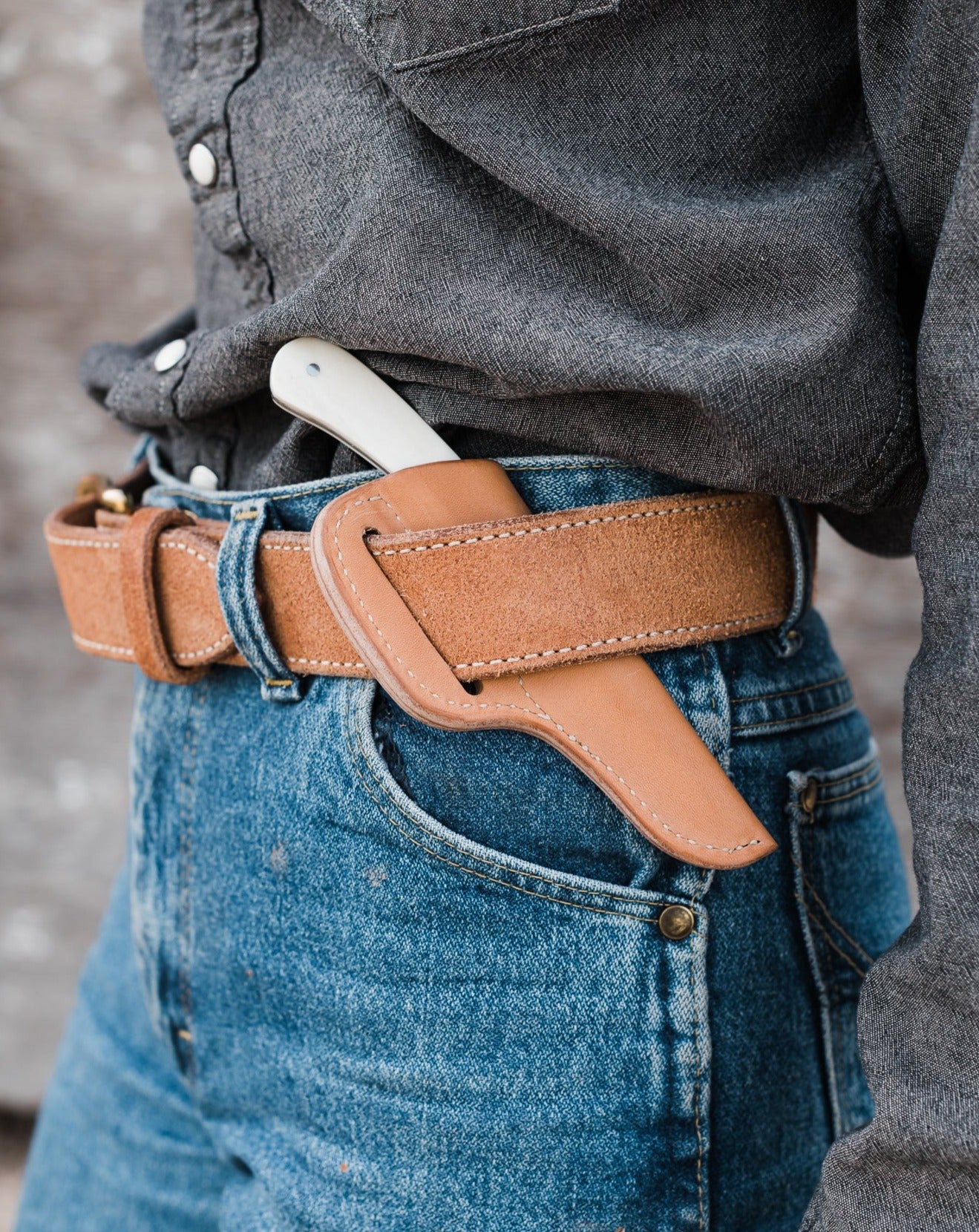 Custom Single Slot Fixed Blade Knife Sheath
Everyone has their go-to knife. We love the Moore Maker and Max Wenerstrom knives, but know that you have your own favorites. Send us your tried and true blade and we'll make a custom template off it and send it back to you, tucked into a one-of-a-kind, handmade leather sheath.
How to order:

Select your customization preferences.
After you place your order, we'll reach out to request a photo of your knife and confirm that it is eligible for one of our sheath patterns.
Once we've confirmed the details of your order, we'll send you a mailing label. Package up your knife and drop off at a UPS location.
Once we receive your knife in our shop, we'll create a custom pattern, build your sheath according to the specifications you've requested, and mold the sheath to your knife for a snug fit.
- 3-6 week lead time.
- Must send your knife or multi tool in, unless it matches our standard knives perfectly.
- Please remove any clips on the outside of knife before sending, or there will be an additional cost.
- Right handed cross draw is designed to be carried on left hip, and Left handed cross draw is designed for carry on right hip. These can be worn 360 degrees on belt.
- Full stamped sheaths are stamped on front side only.
- Monograms will be placed horizontally or vertically, depending on workable space.
From U.S.A.
All of our orders are packed and ship from Chico Basin Ranch, Colorado. Most orders ship within one to two business days.
Easy returns
Return within 30 days of ship date.
Get in touch
Have questions? Get in touch with us at any time at mercantile@ranchlands.com.