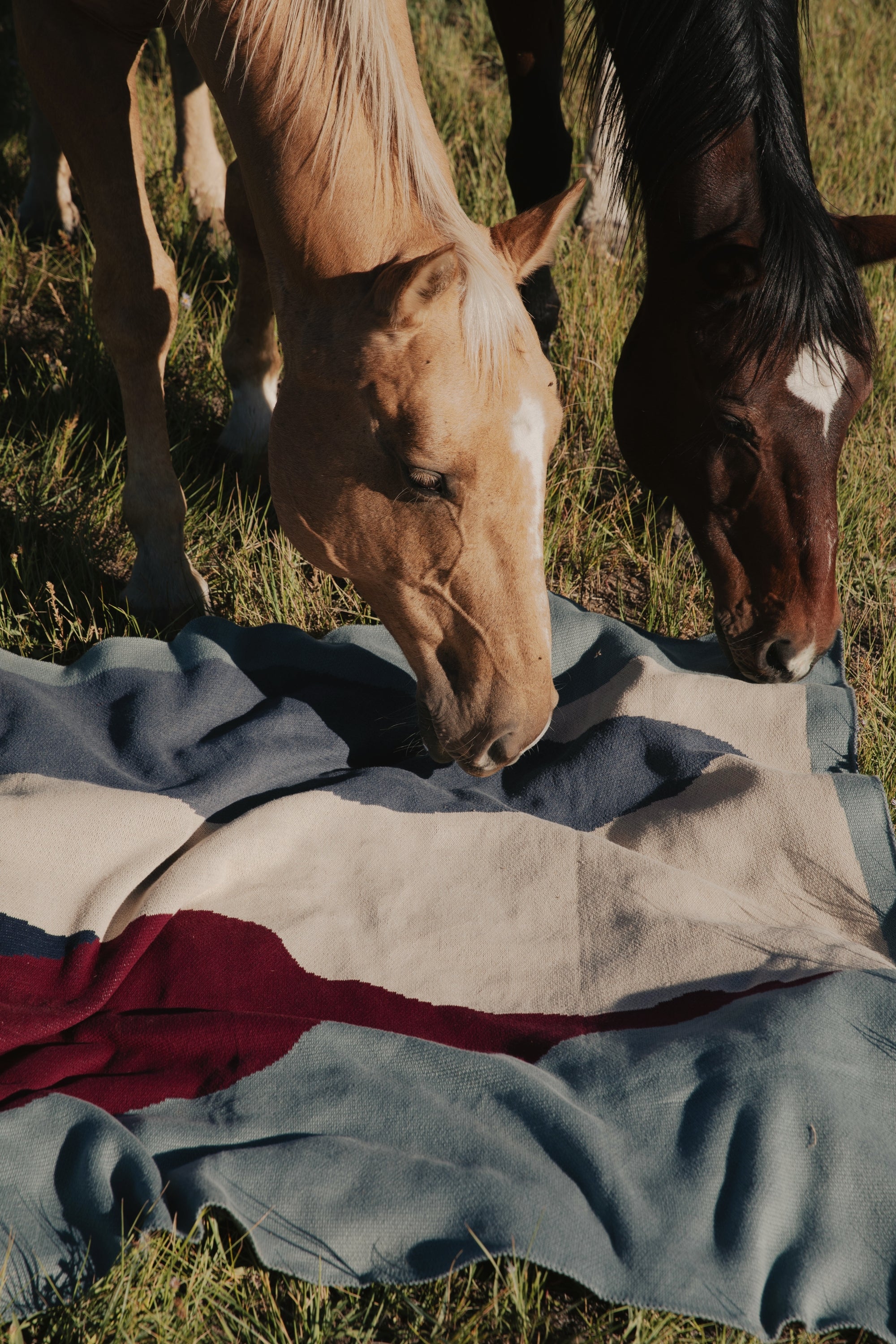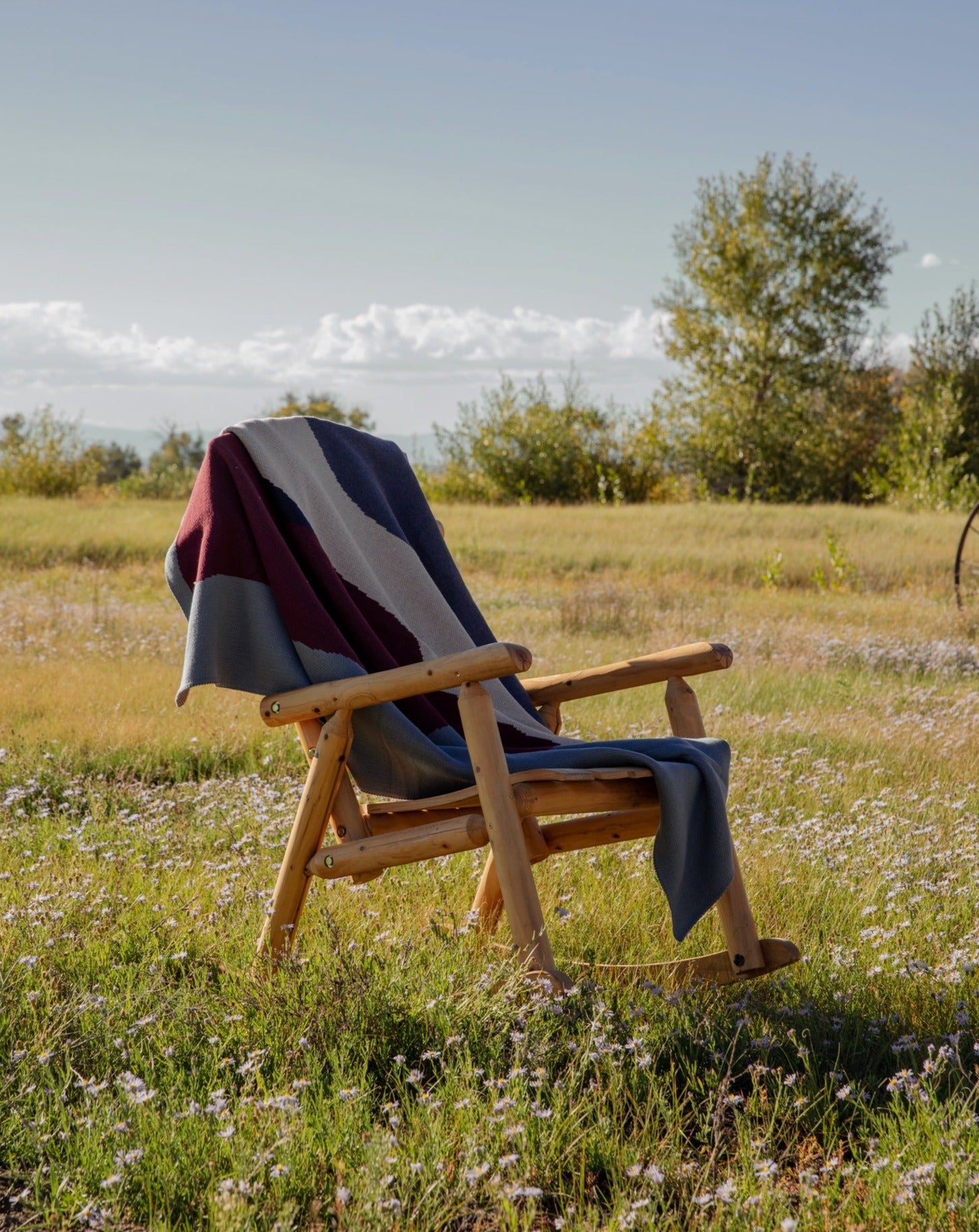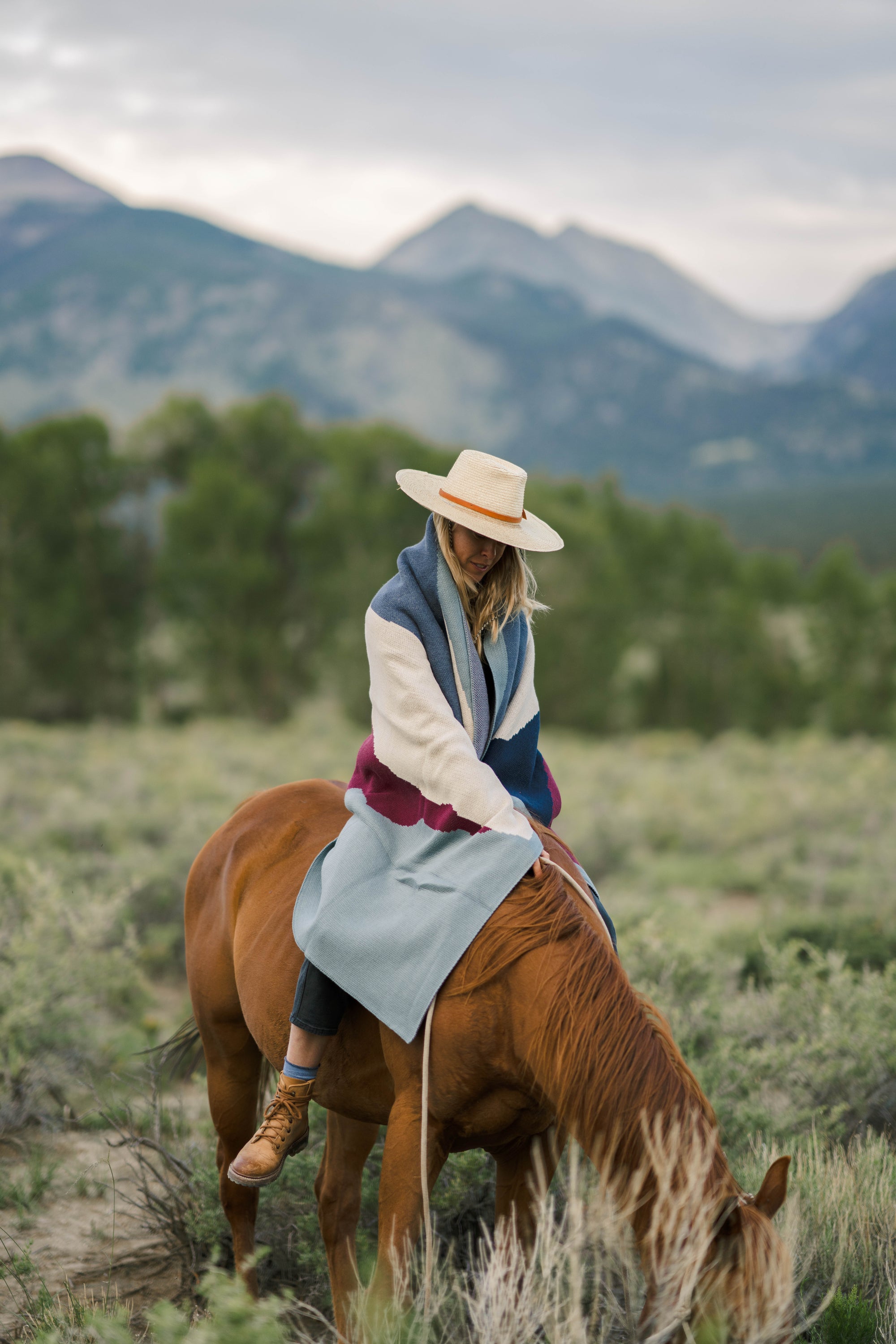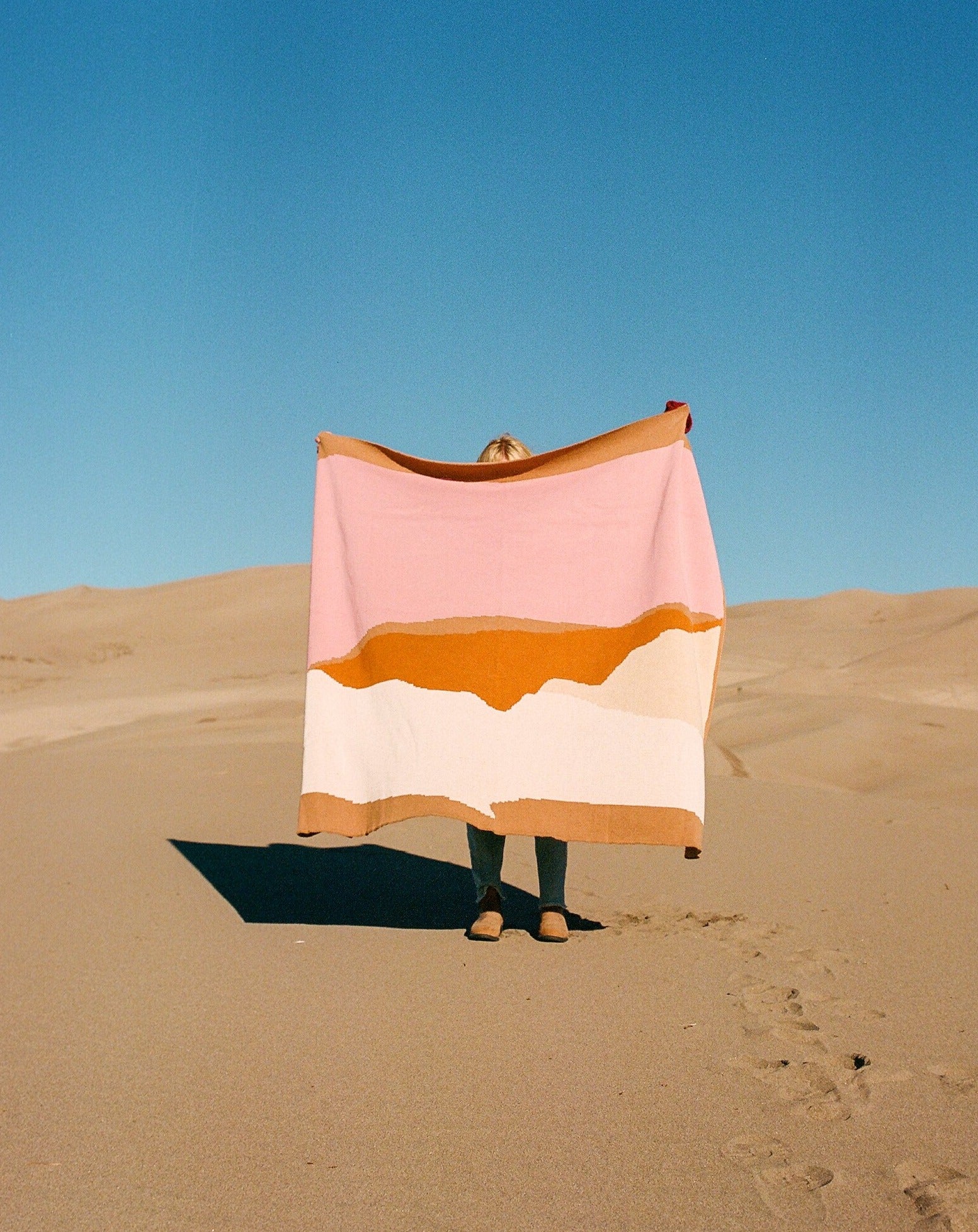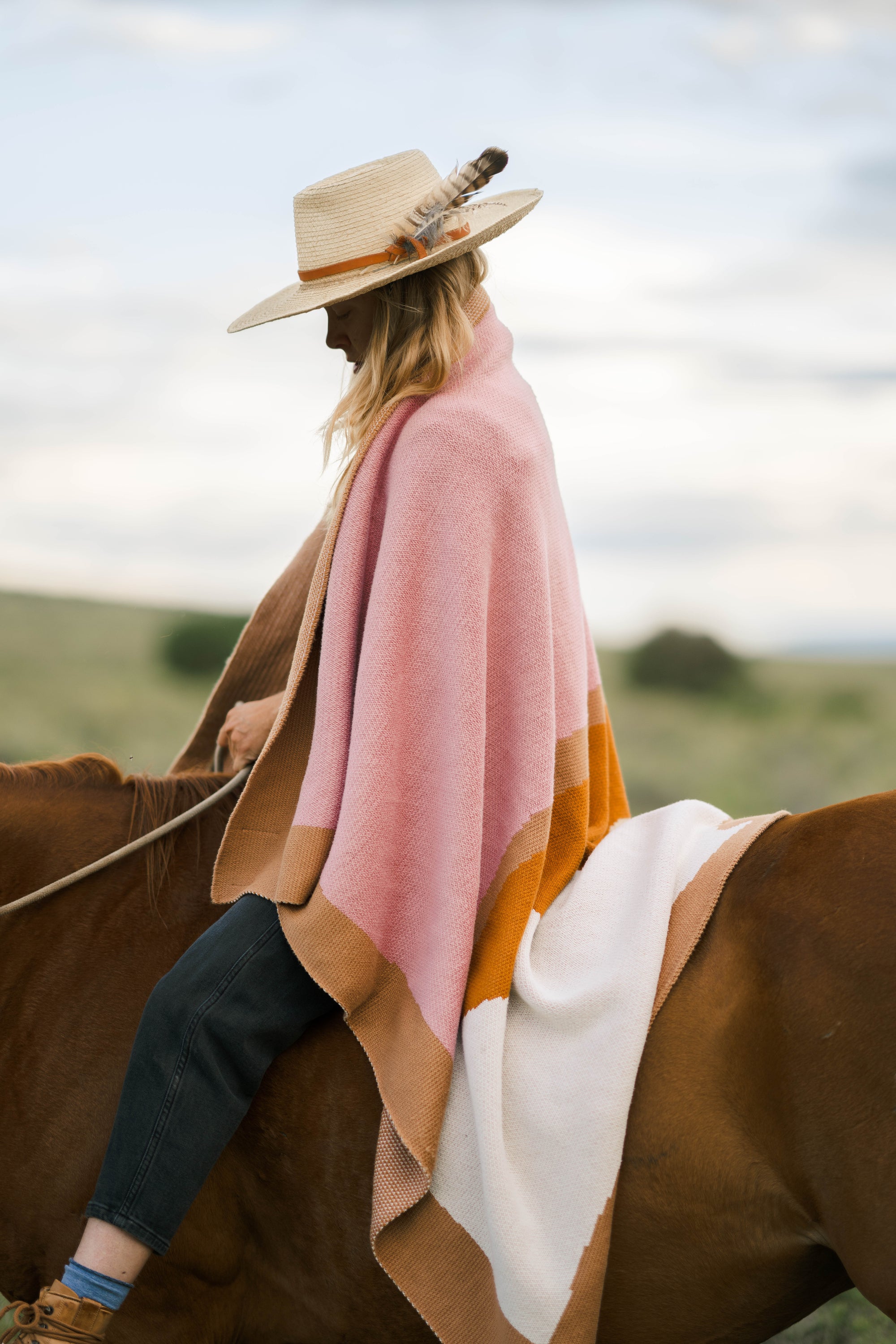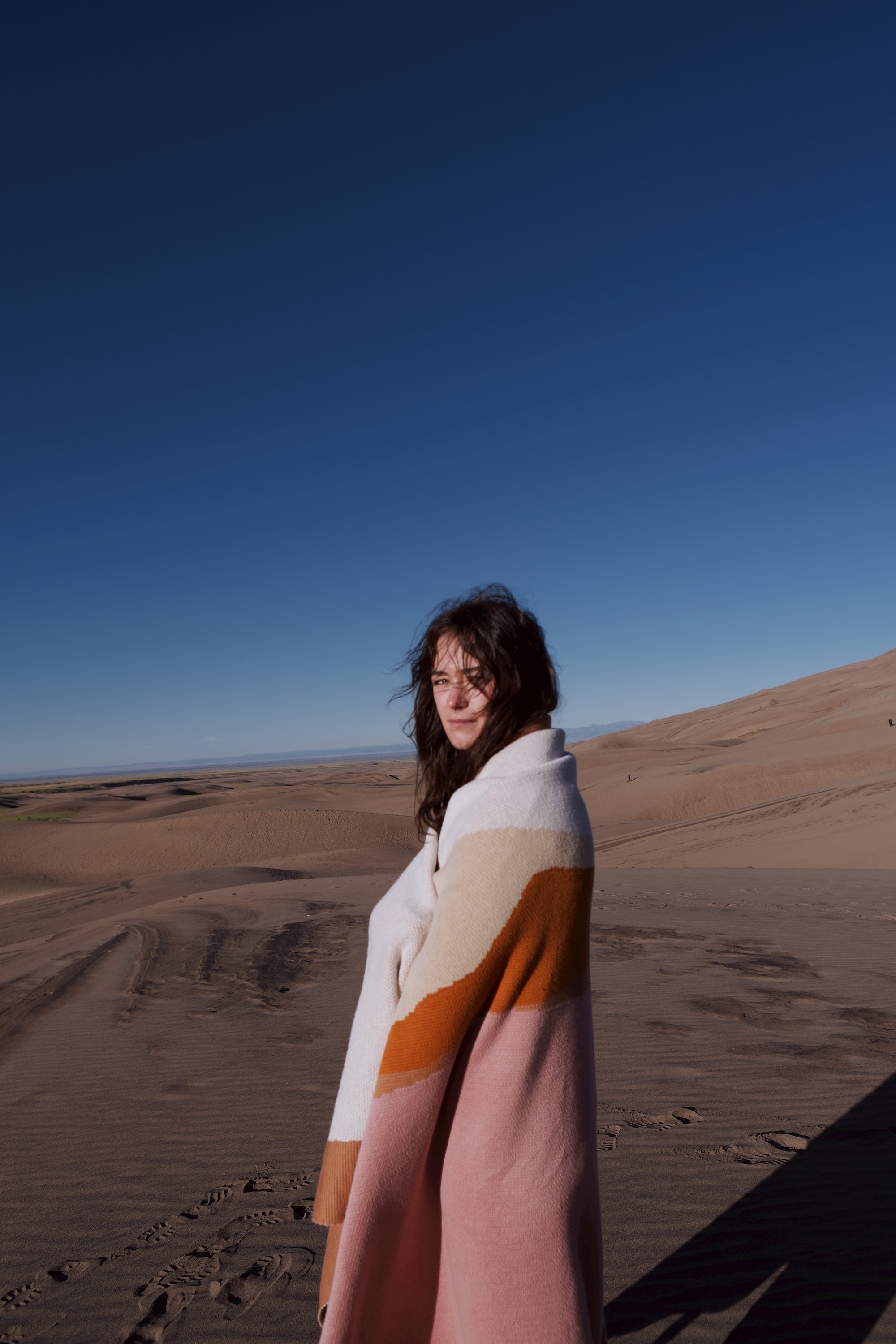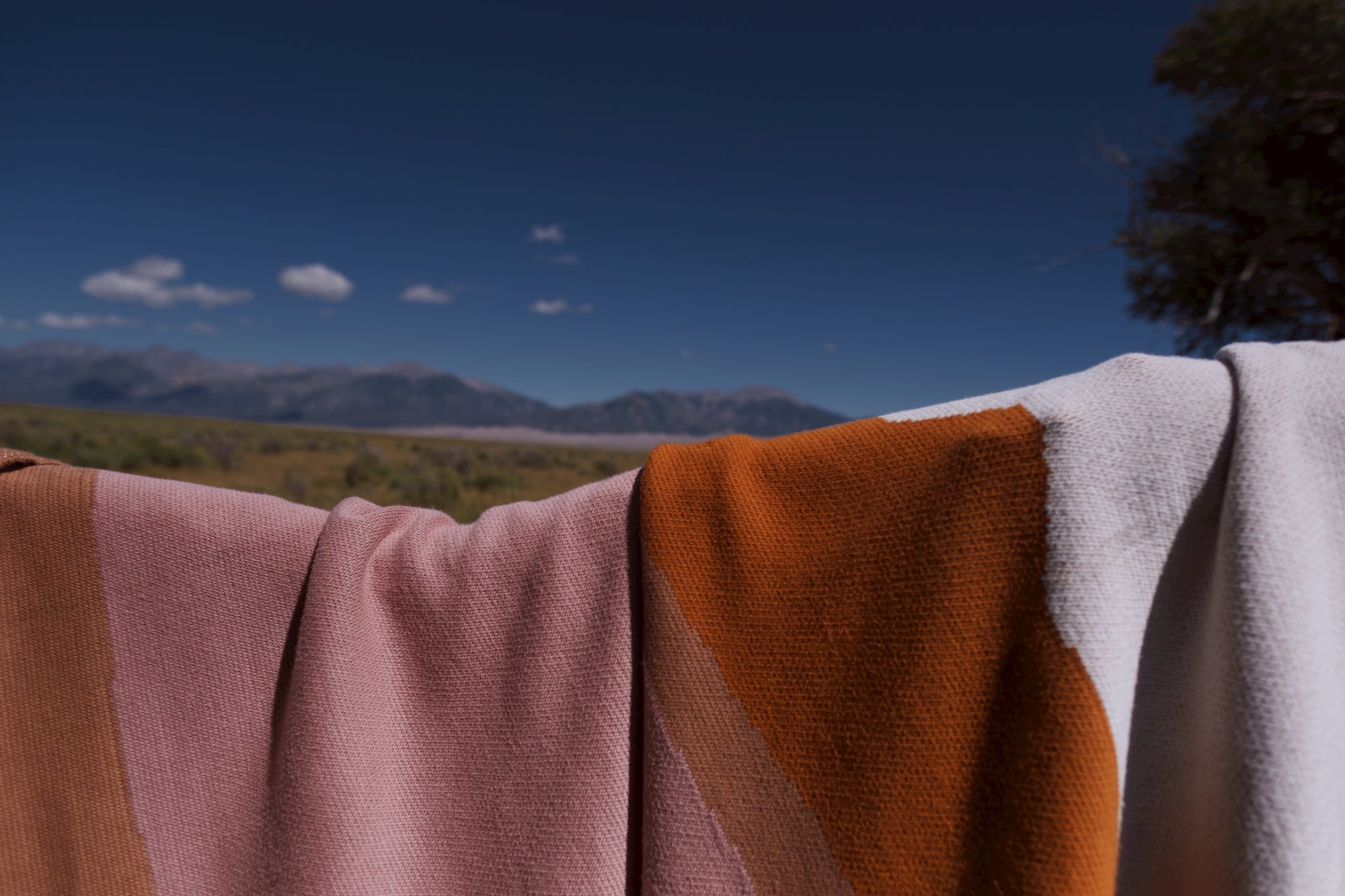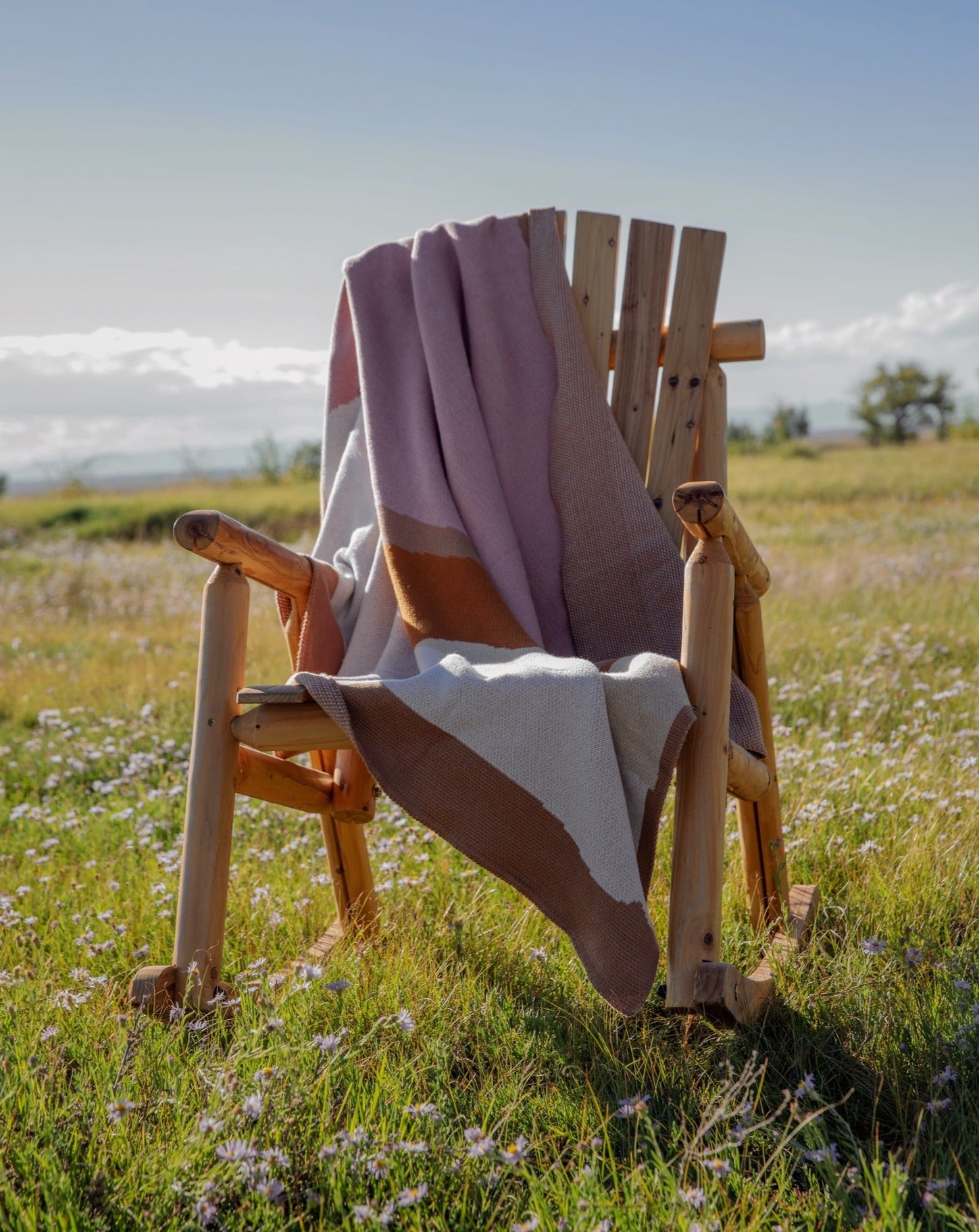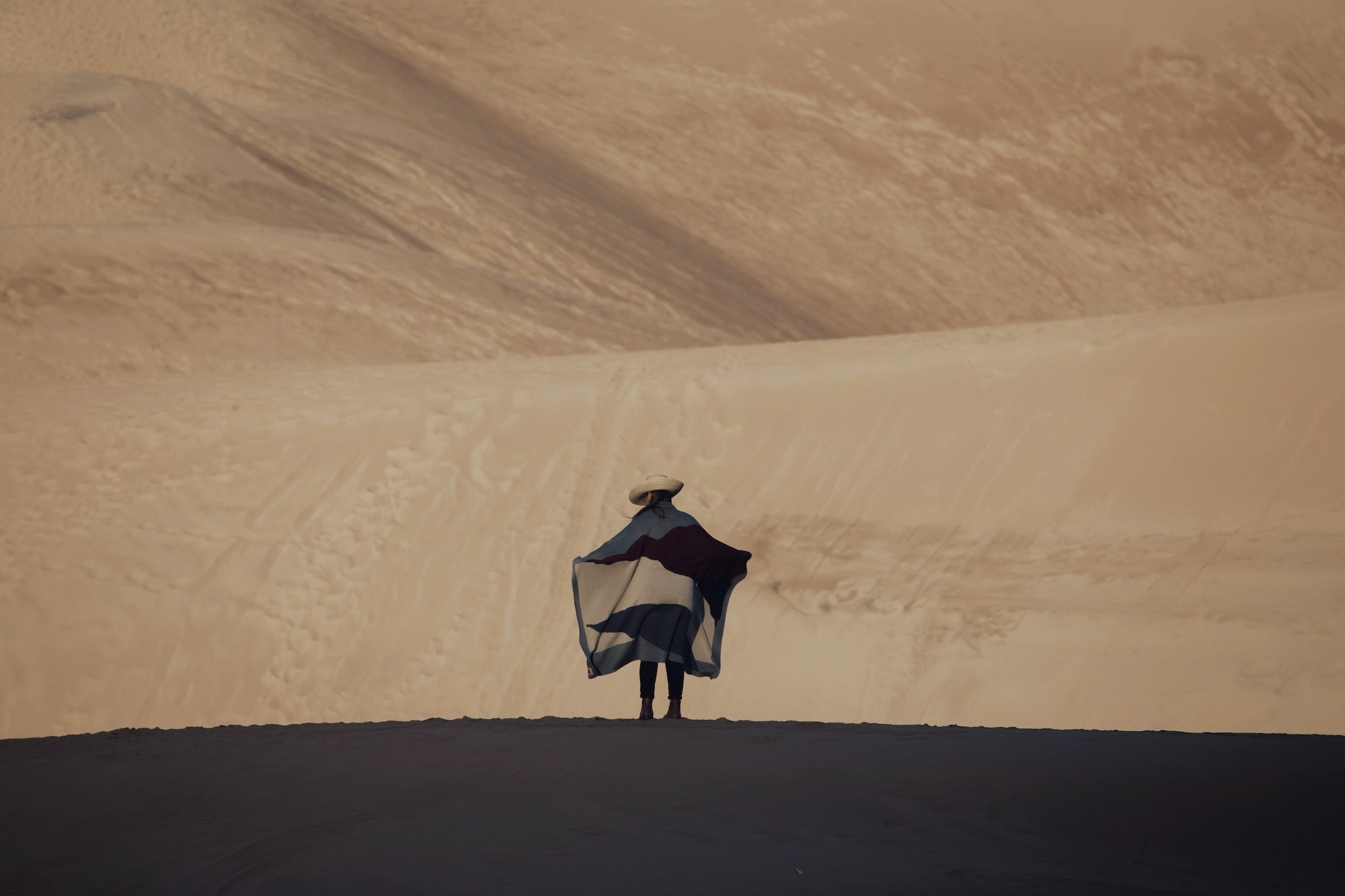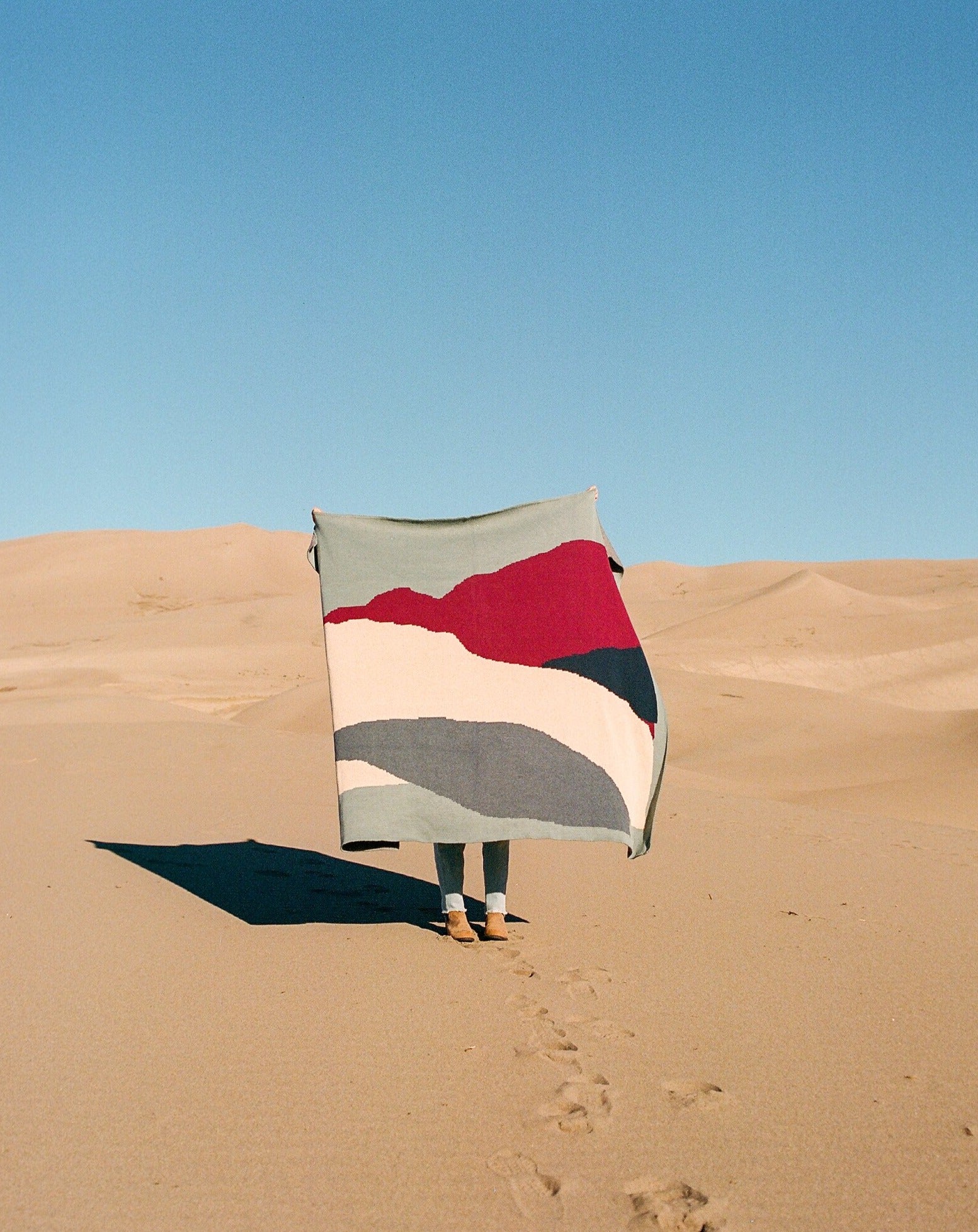 All Roads Blanket
Description
Details
Maker
Created in collaboration with All Roads Studio, these knit jacquard blankets are inspired by the silhouettes of the Sangre de Cristo Mountains and Great Sand Dunes National Park. The perfect weight and size to double as your favorite couch blanket or poncho. Made with a range of recycled cottons including old blue jeans.

Use it with our Leather Blanket Strap for extra portability.

- 100% cotton
- 50'' x 60'
- Made in the USA
- Care instructions: wash cold gentle, tumble dry low
Founded in 2012, All Roads is a collective that creates decorative art and functional product. Robert Dougherty and Janelle Pietrzak live in the Mojave Desert, in a town near Joshua Tree called Yucca Valley. There they they have a studio and store they call a "stordio". Robert is welder, specializing in custom finished goods for home and commercial spaces. Janelle is a weaver who designs and makes textiles as wall art and functional decor. Often they collaborate on projects together.

Robert and Janelle first worked together when she was his weekend apprentice at a vintage motorcycle repair shop in Philadelphia. It wasn't long until they started planning their own projects together outside the garage. He is a skilled craftsman, specializing in custom fabrication and metal work. She is a textile artist, with a 10 year history working in fashion design. Together, they combine wood, metal and fiber to create objects, fine art, site specific installations and custom furniture.
From U.S.A.
All of our orders are packed and ship from Chico Basin Ranch, Colorado. Most orders ship within one to two business days.
Easy returns
Return within 30 days of ship date.
Get in touch
Have questions? Get in touch with us at any time at mercantile@ranchlands.com.