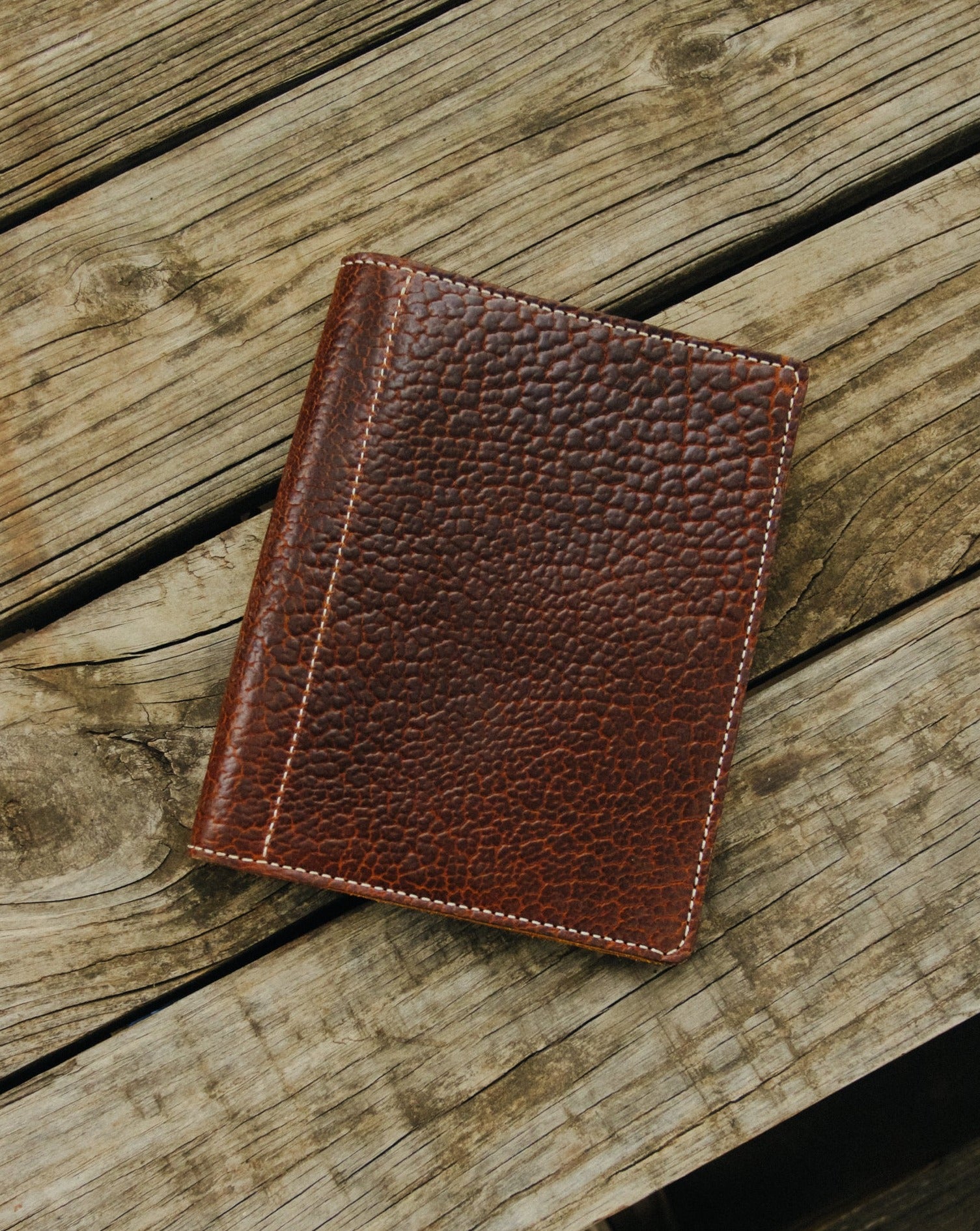 Bison Notebook Cover
This medium sized notebook cover fits A5 or 5.5" x 8" journals and has a sleeve for your pen of choice. The outside is made with supple bison leather and the inside is lined with vegetable tanned leather to ensure it never folds or creases.
Notebook is not included.
-Fits A5 or 5.5" x 8" journals
From U.S.A.
All of our orders are packed and ship from Chico Basin Ranch, Colorado. Most orders ship within one to two business days.
Easy returns
Return within 30 days of ship date.
Get in touch
Have questions? Get in touch with us at any time at mercantile@ranchlands.com.