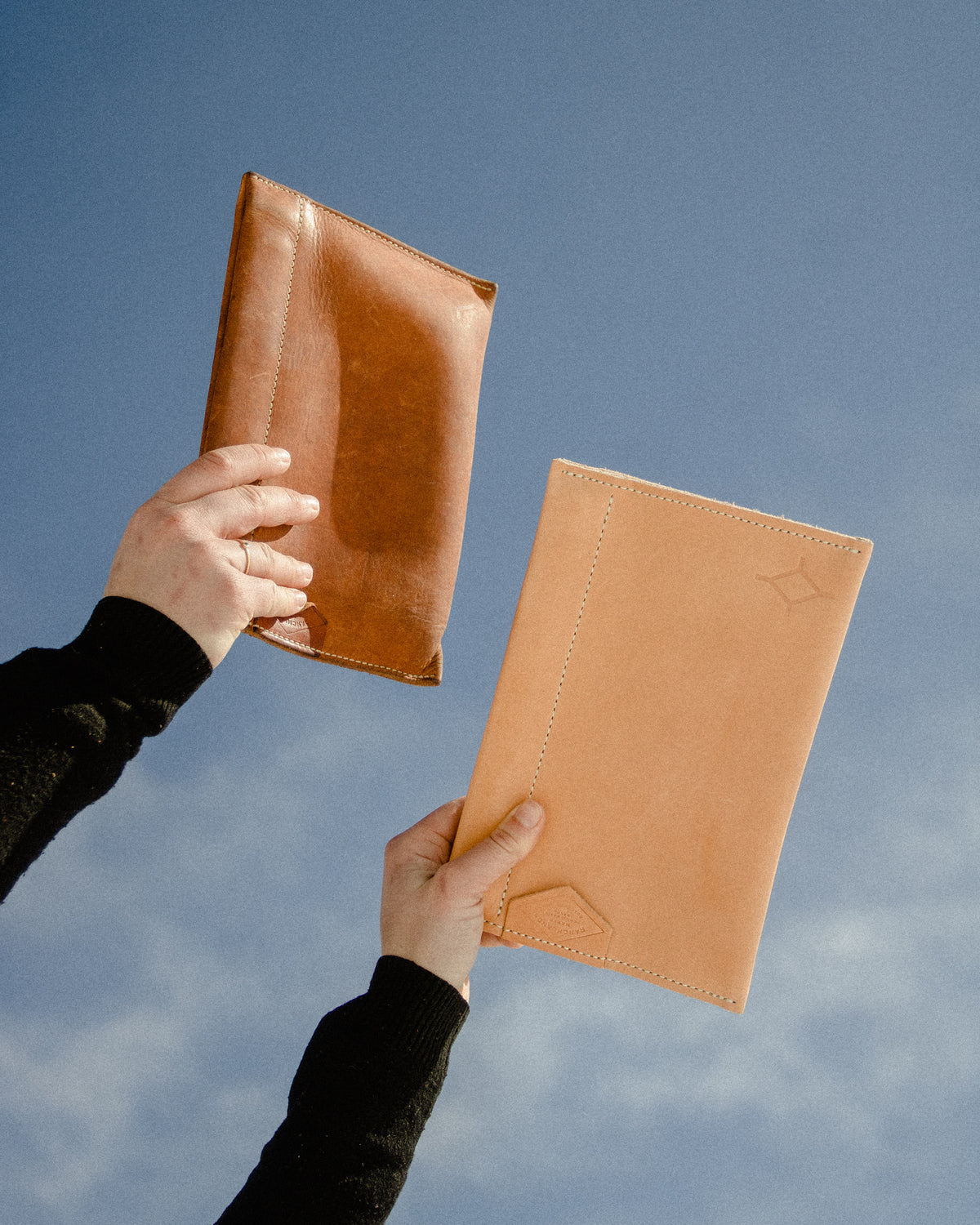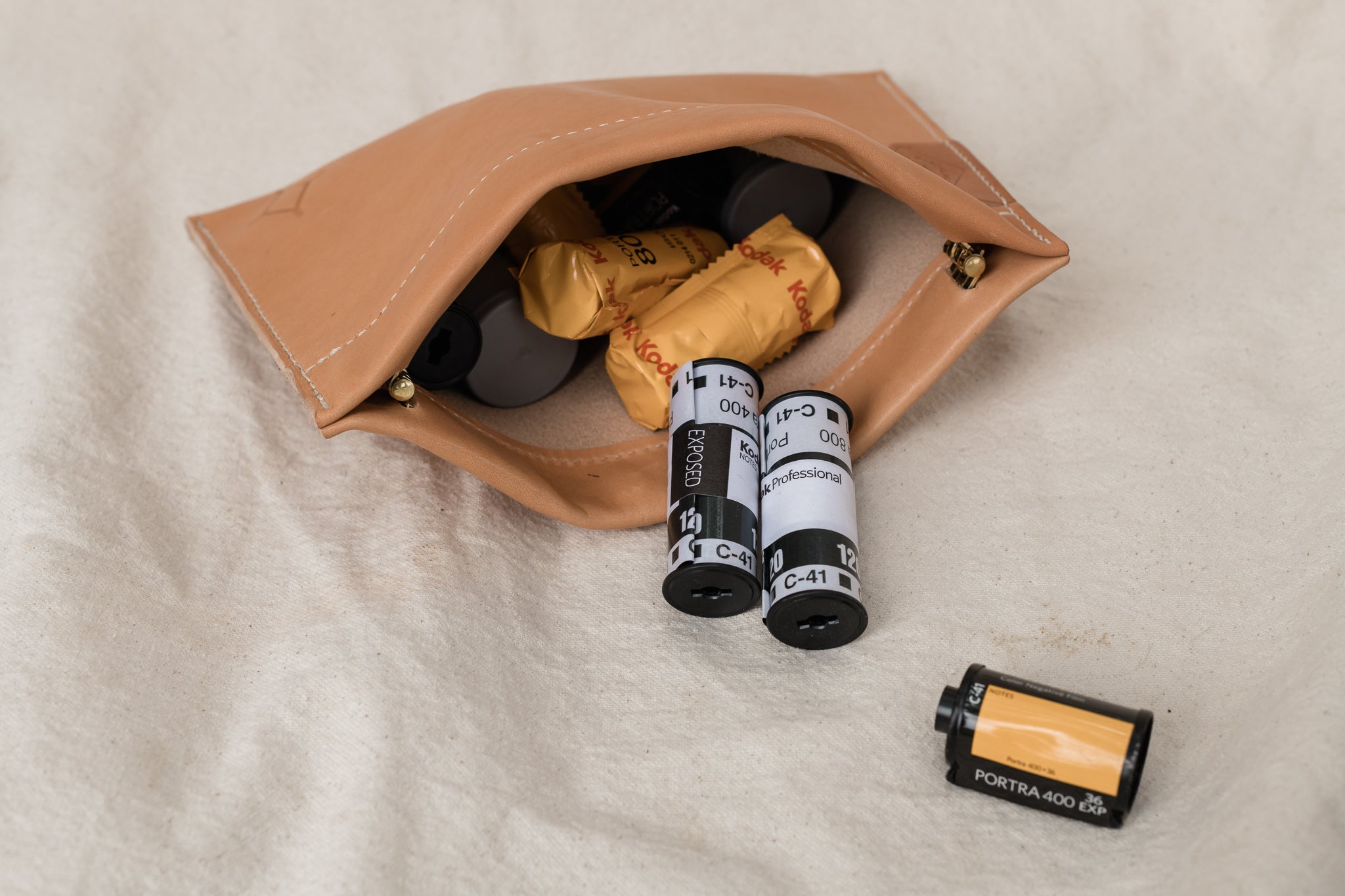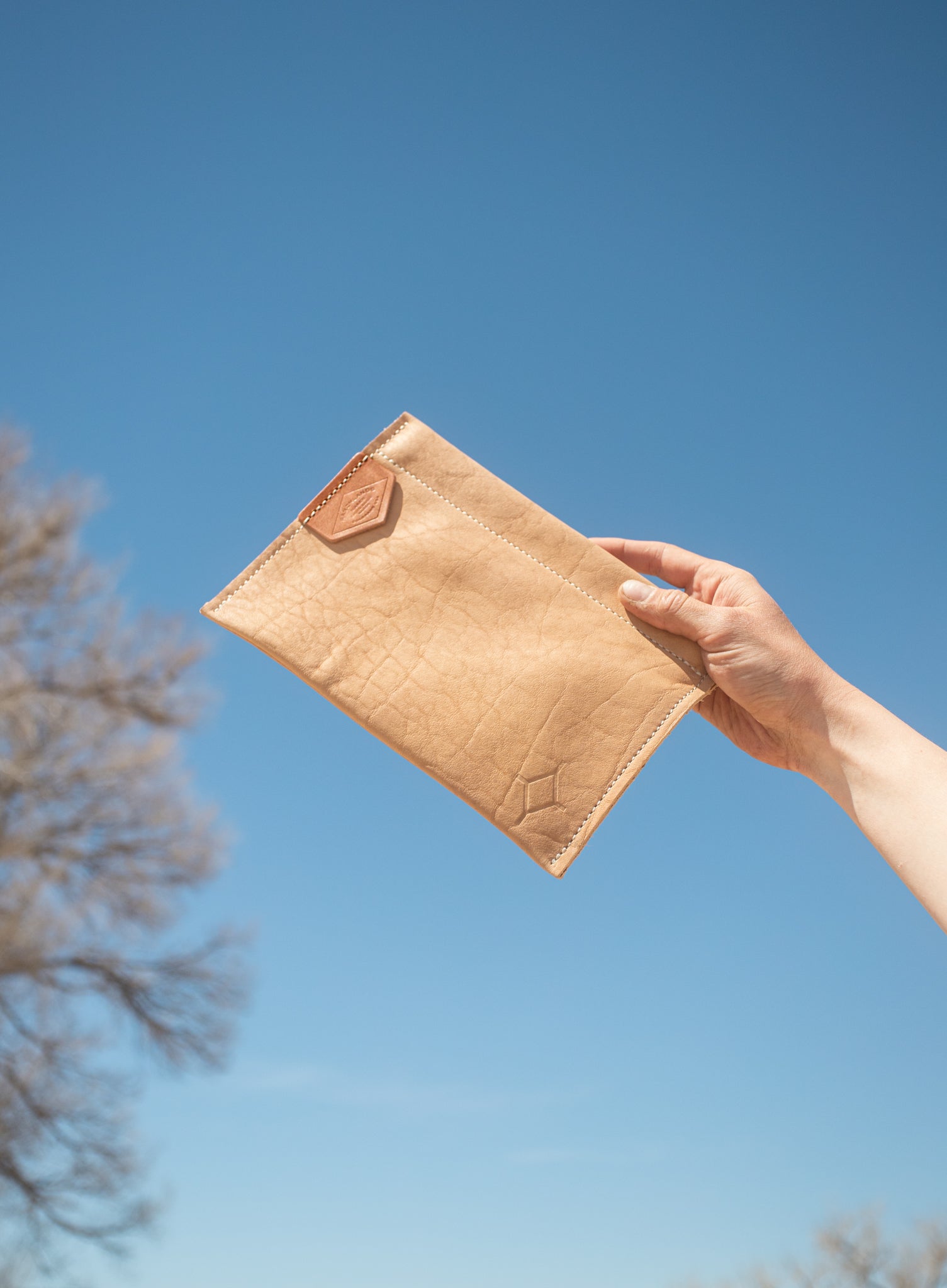 Burk Bag
Originally designed as a document file for our local brand inspector Kenny Burk Sr., the Burk Bag uses a steel flex-frame opening to secure contents with maximum ease of use. The three sizes we offer can serve a variety of purposes, whether you use them to carry your phone, keys, and wallet, your files, or a tablet or computer.
-Small: 9.25" L x 6 3/8" H (closed); 5.75" L x 6 3/8" H x 3.5" D (open)
-Medium: 12.25" L x 9 3/8" H (closed); 8.25" L x 9 3/8" H x 5" D (open)
From U.S.A.
All of our orders are packed and ship from Chico Basin Ranch, Colorado. Most orders ship within one to two business days.
Easy returns
Return within 30 days of ship date.
Get in touch
Have questions? Get in touch with us at any time at mercantile@ranchlands.com.