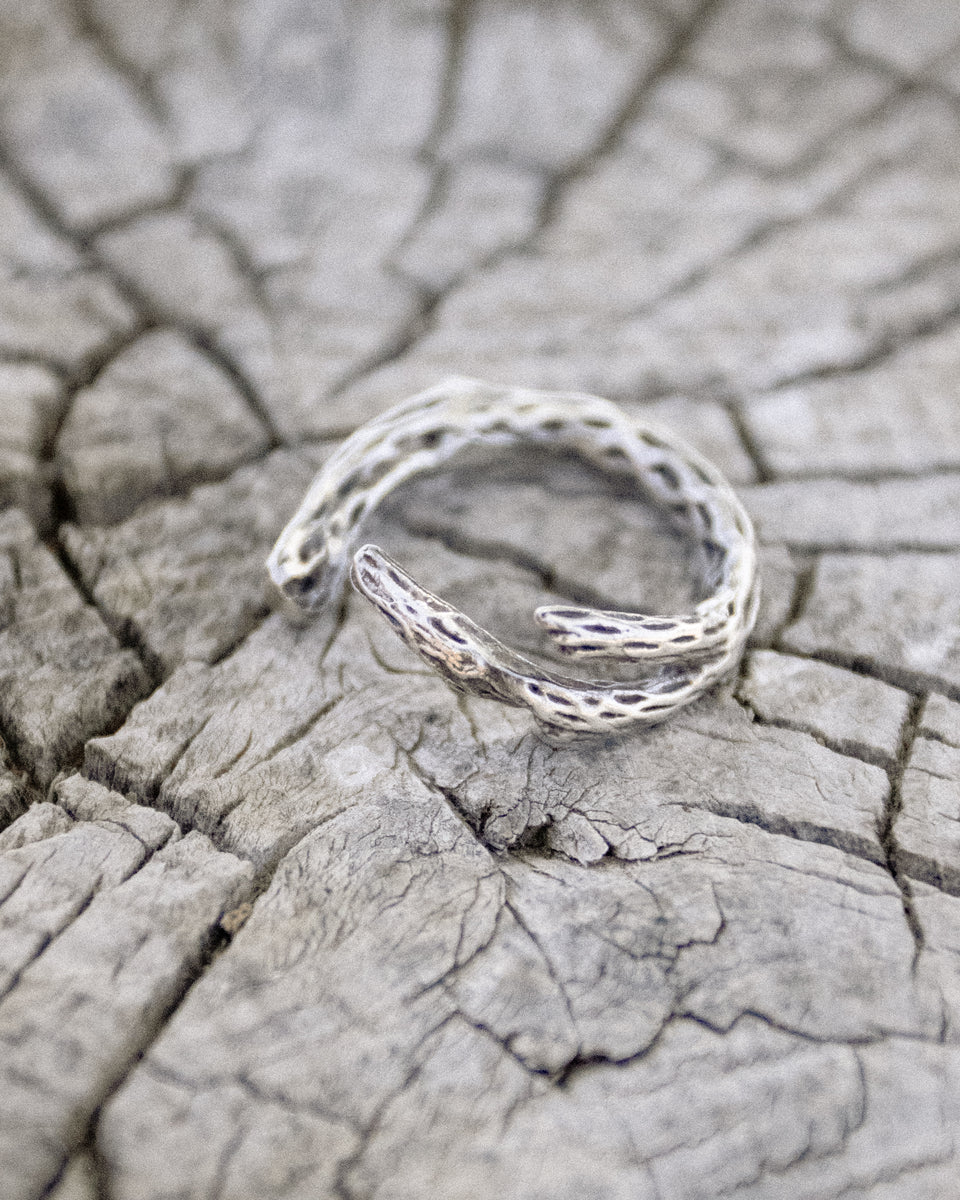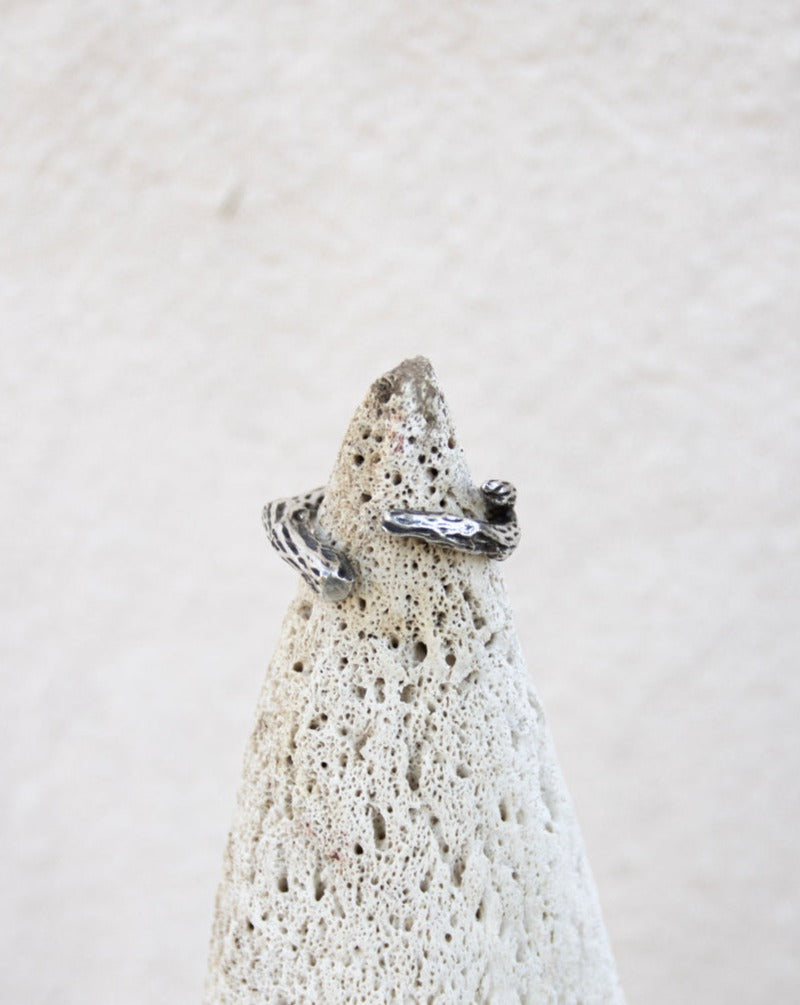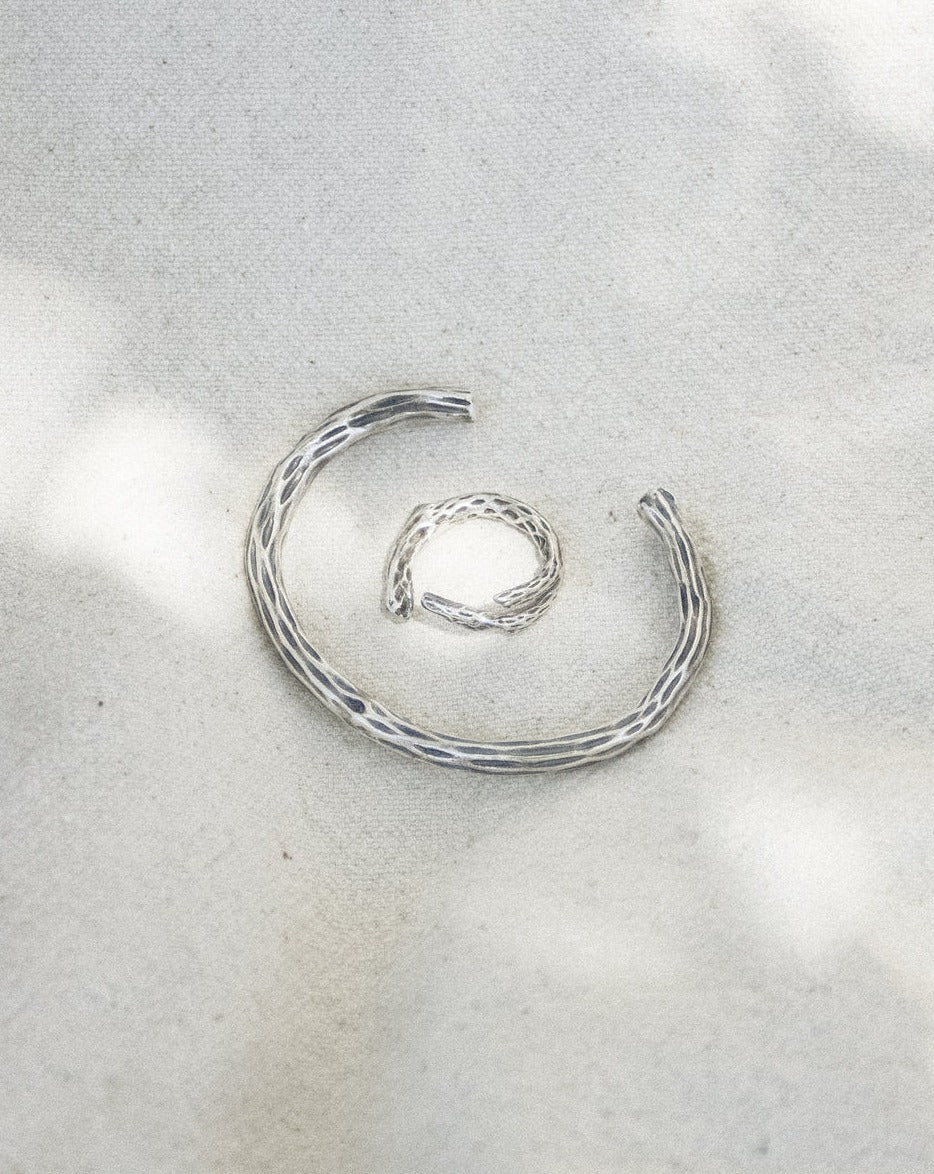 Cholla Ring
Inspired by the haunting beauty of the desert, Sonámbulo jewelry celebrates nature's rough edges, compelling textures, and irregular shapes. Each piece embodies the quiet strength of desert dwellers. Shifting sands, dried branches, foreboding cacti — these are among the images that inspire our work.
Joanna Manganaro spent eight years working as a fashion stylist and trend forecaster in New York before returning to her beloved home state to design jewelry.
The Cholla series is inspired by the texture of the cholla cactus, one of the keystone plant species of many of our ranches.
3D scanned and cast dried cholla branch
sterling silver
From U.S.A.
All of our orders are packed and ship from Chico Basin Ranch, Colorado. Most orders ship within one to two business days.
Easy returns
Return within 30 days of ship date.
Get in touch
Have questions? Get in touch with us at any time at mercantile@ranchlands.com.