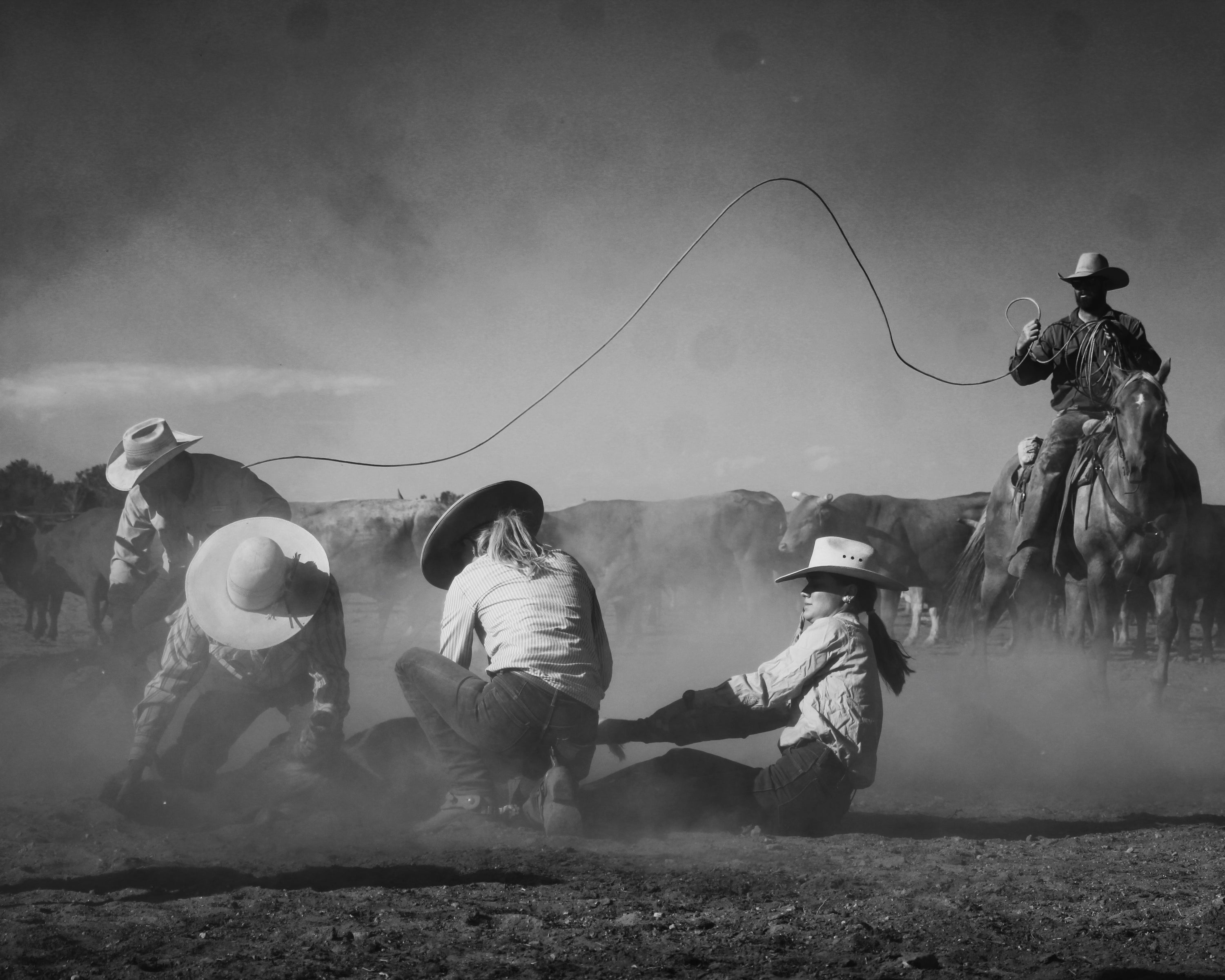 Last Summer Branding
The MP and Chico crews working together at the end of the last summer branding of the year. Brandings' are a dance of organized chaos; a ballet of hoof and boot and dust.
By Claudia Landreville, Ranchlands photo intern at the MP Ranch 2019-2020
Printed on Hahnemuhle photo rag paper.
From U.S.A.
All of our orders are packed and ship from Chico Basin Ranch, Colorado. Most orders ship within one to two business days.
Easy returns
Return within 30 days of ship date.
Get in touch
Have questions? Get in touch with us at any time at mercantile@ranchlands.com.