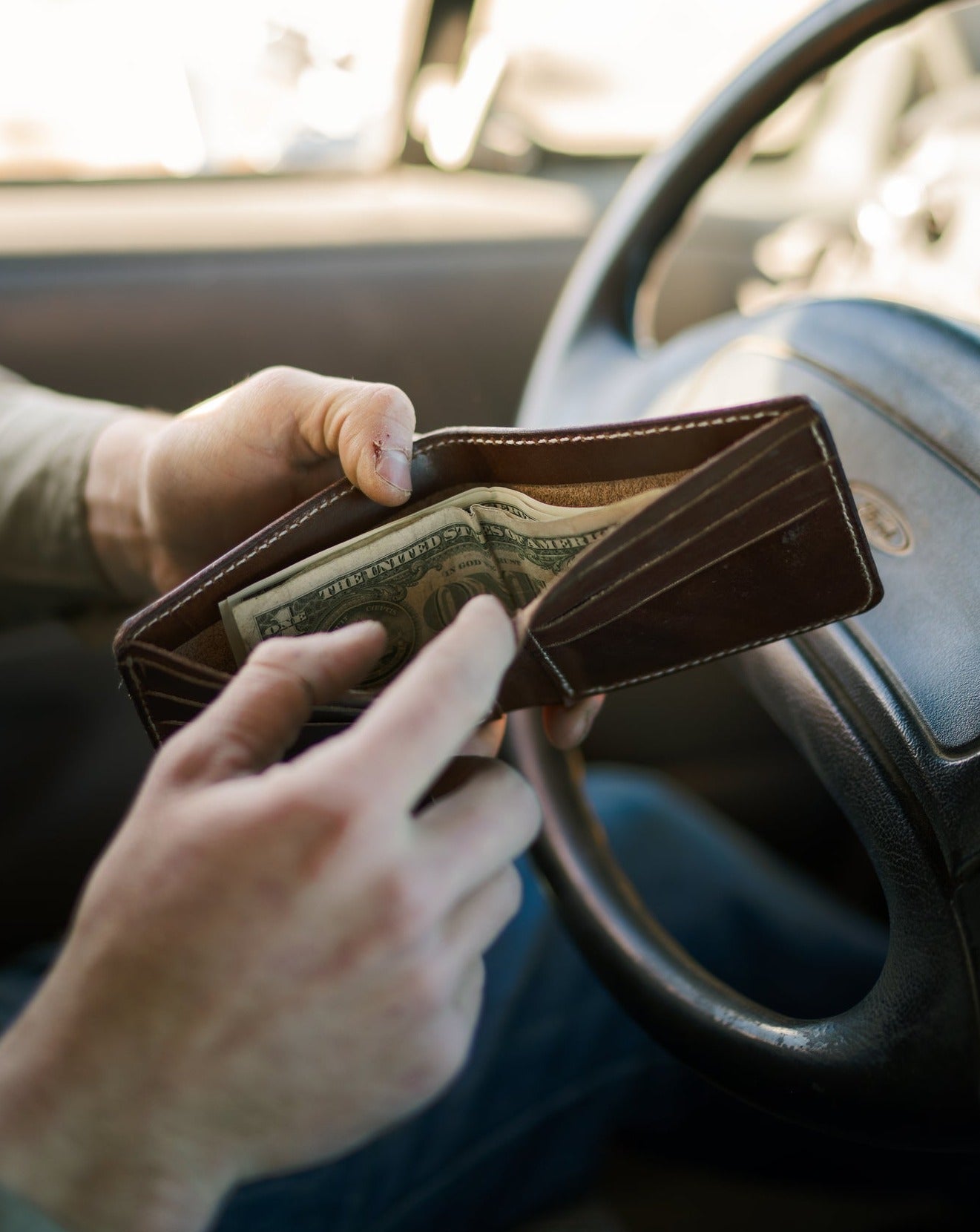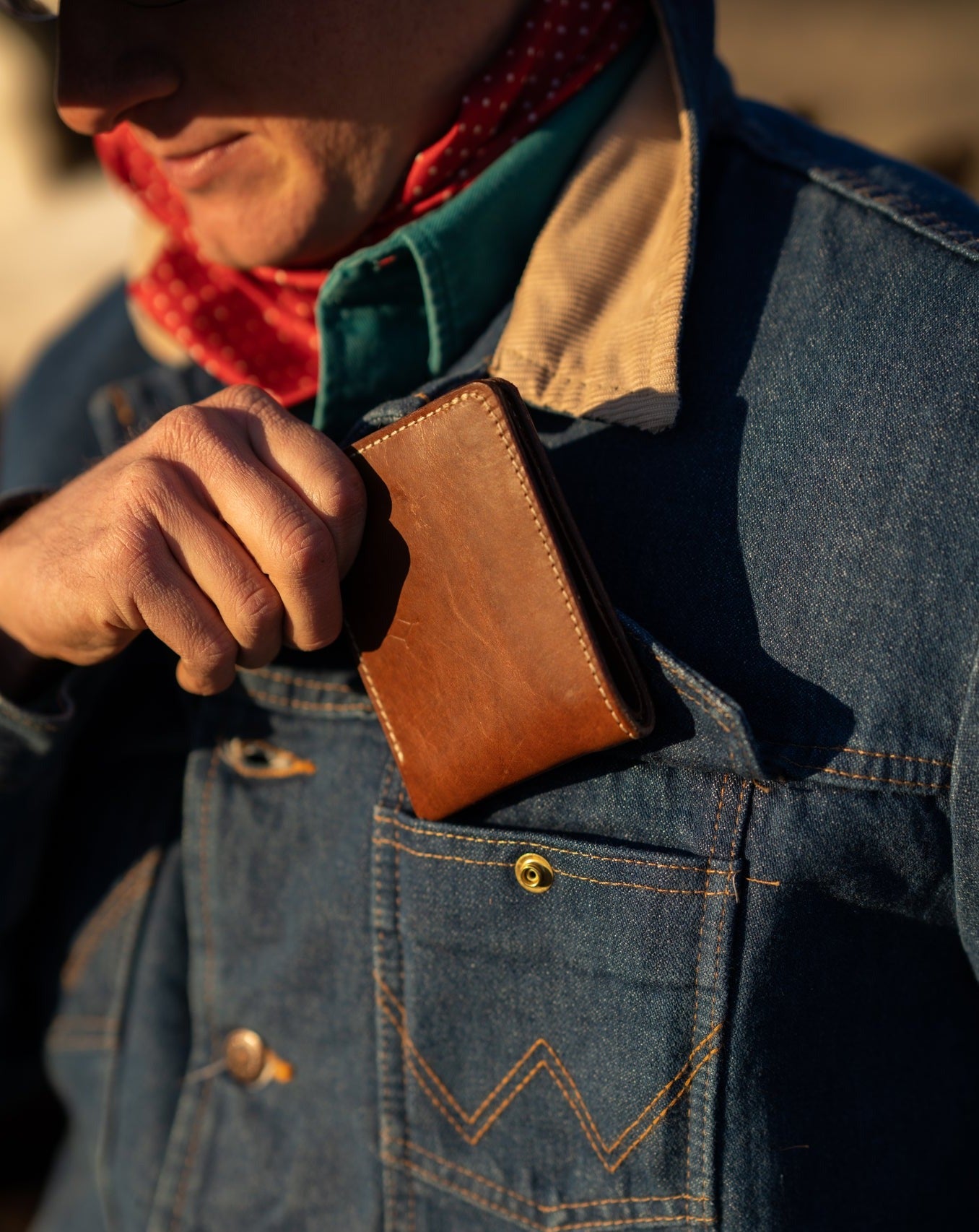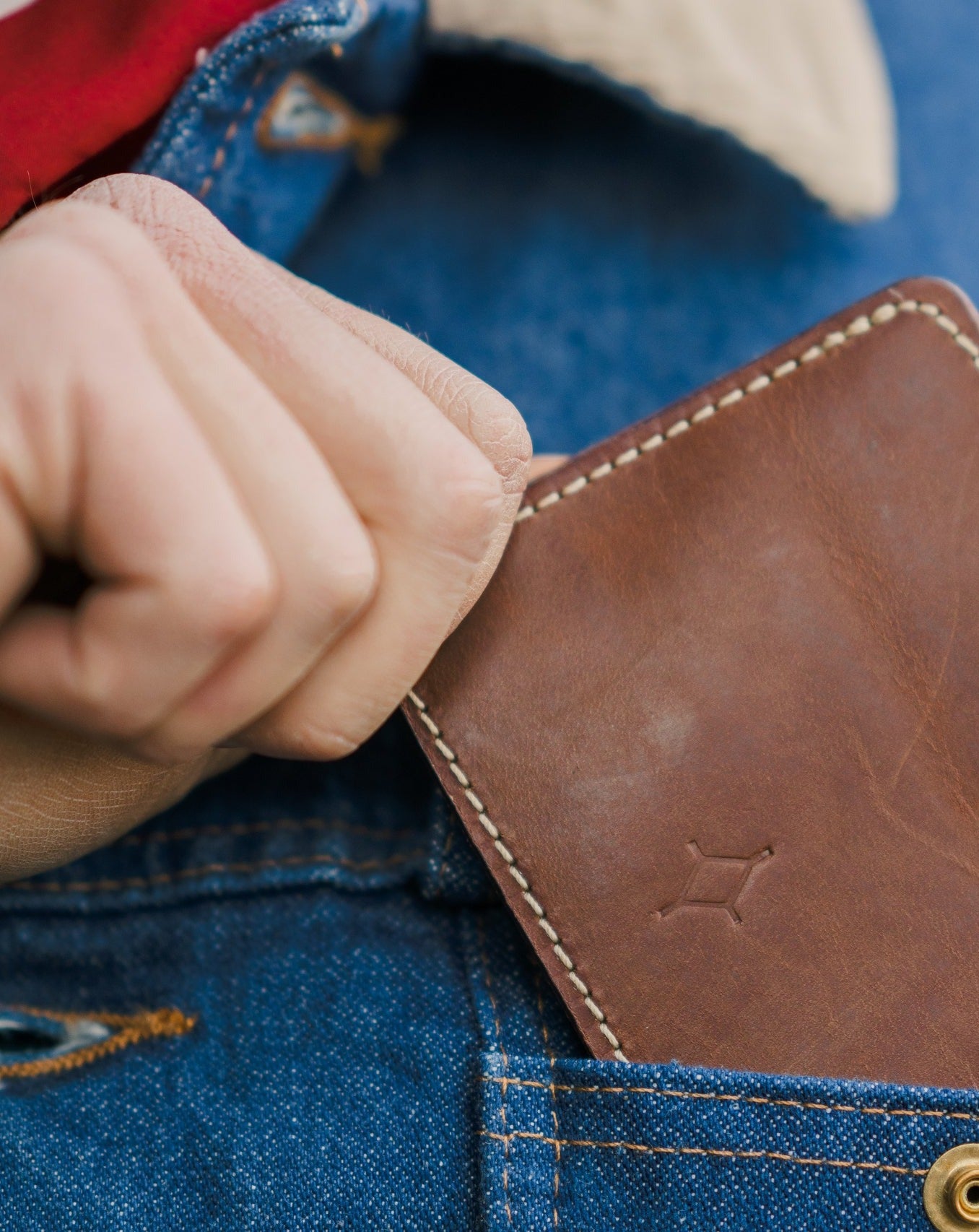 Plains Bifold Wallet
Description
Details
Care Instructions
We've been making one-off wallets for ourselves for years, but when we set out to design and build the perfect bifold for the Mercantile, we wanted to make something simple and ergonomic. We believe a wallet should be slim, flexible, and last a lifetime. You shouldn't notice it in your back pocket (unless you are hoarding receipts) and it should be able to withstand years of use. We landed at the Plains Wallet. It holds six cards and has a hefty bill pocket for all of your cash. It's made of heavy-weight American leather that is stretched to be supple yet durable and features a subtle diamond-star brand on the outside.

Each wallet is made by hand in Colorado, USA.
-Closed dimensions: 4.5 x3.75"
-Open dimensions: 8 5/8" x 3.75"
- Wash with saddle soap and oil with olive oil or leather conditioner
From U.S.A.
All of our orders are packed and ship from Chico Basin Ranch, Colorado. Most orders ship within one to two business days.
Easy returns
Return within 30 days of ship date.
Get in touch
Have questions? Get in touch with us at any time at mercantile@ranchlands.com.