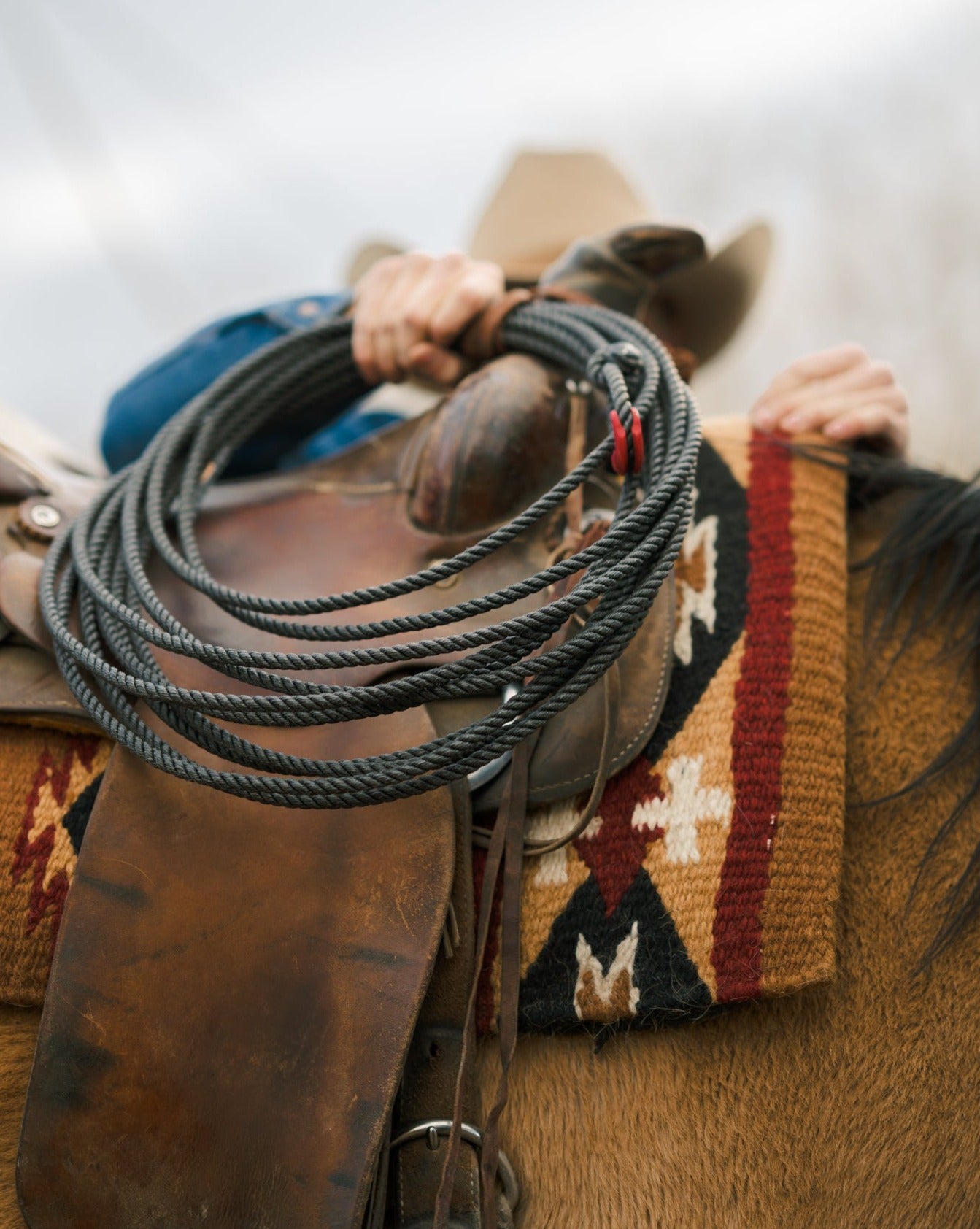 The Poly Rope
Description
Details
Care Instructions
Our founder, Duke Phillips III, swears by this poly rope because of its supple in-hand feel and heavy weight that makes throwing a big loop easy. It has become our go-to tool for pasture roping and the one we recommend to those just beginning to hone their skills. Crafted with precision and care, each rope is expertly woven to ensure maximum strength and reliability.
- 9mm
- three strand polyester
- red burner
This poly rope is supple right out of the box and doesn't require any breaking in. It is weather resistant and will hold up well to the sun, rain, and dirt that come along with regular wear.
From U.S.A.
All of our orders are packed and ship from Chico Basin Ranch, Colorado. Most orders ship within one to two business days.
Easy returns
Return within 30 days of ship date.
Get in touch
Have questions? Get in touch with us at any time at mercantile@ranchlands.com.