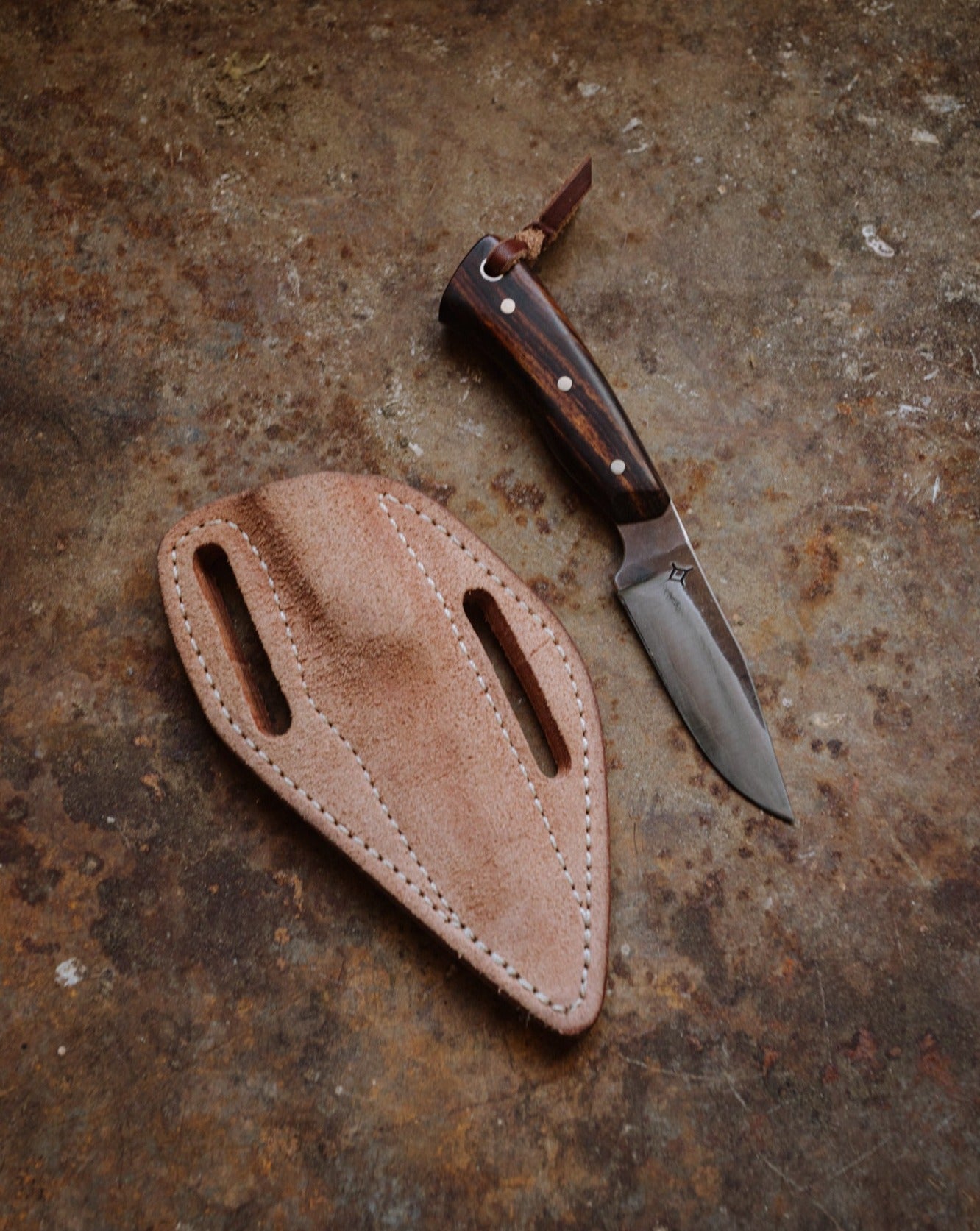 Wenerstrom Forge Remuda Knife
Description
Details
Maker
As at home on the range as in the backcountry, the Remuda is strong, versatile, and handsome enough to turn heads. The short, narrow blade improves comfort when worn on the hip, and a streamlined profile protects against snags. The convex grind provides an extremely durable blade, while the slight recurve in the heel affords a smoother bite through rope. 
Our newest batch features a small lanyard hole on the upper end of the handle for easy removal from the sheath. The blade is stamped with Ranchlands' diamond star on one side and Wenerstrom Forge logo on the other.
-Made of Hitachi Steel from Japan
-Ironwood Handle
-Lanyard hole in handle
-Includes roughout pancake leather sheath
Max Wenerstrom grew up on a small farm in Ohio and began making knives under the watchful eye of Murray Carter, a 17th-generation Yoshimoto bladesmith. Max's knives are made from Japanese Hitachi steel which has a higher carbon content making them stronger and easier to sharpen.
From U.S.A.
All of our orders are packed and ship from Chico Basin Ranch, Colorado. Most orders ship within one to two business days.
Easy returns
Return within 30 days of ship date.
Get in touch
Have questions? Get in touch with us at any time at mercantile@ranchlands.com.