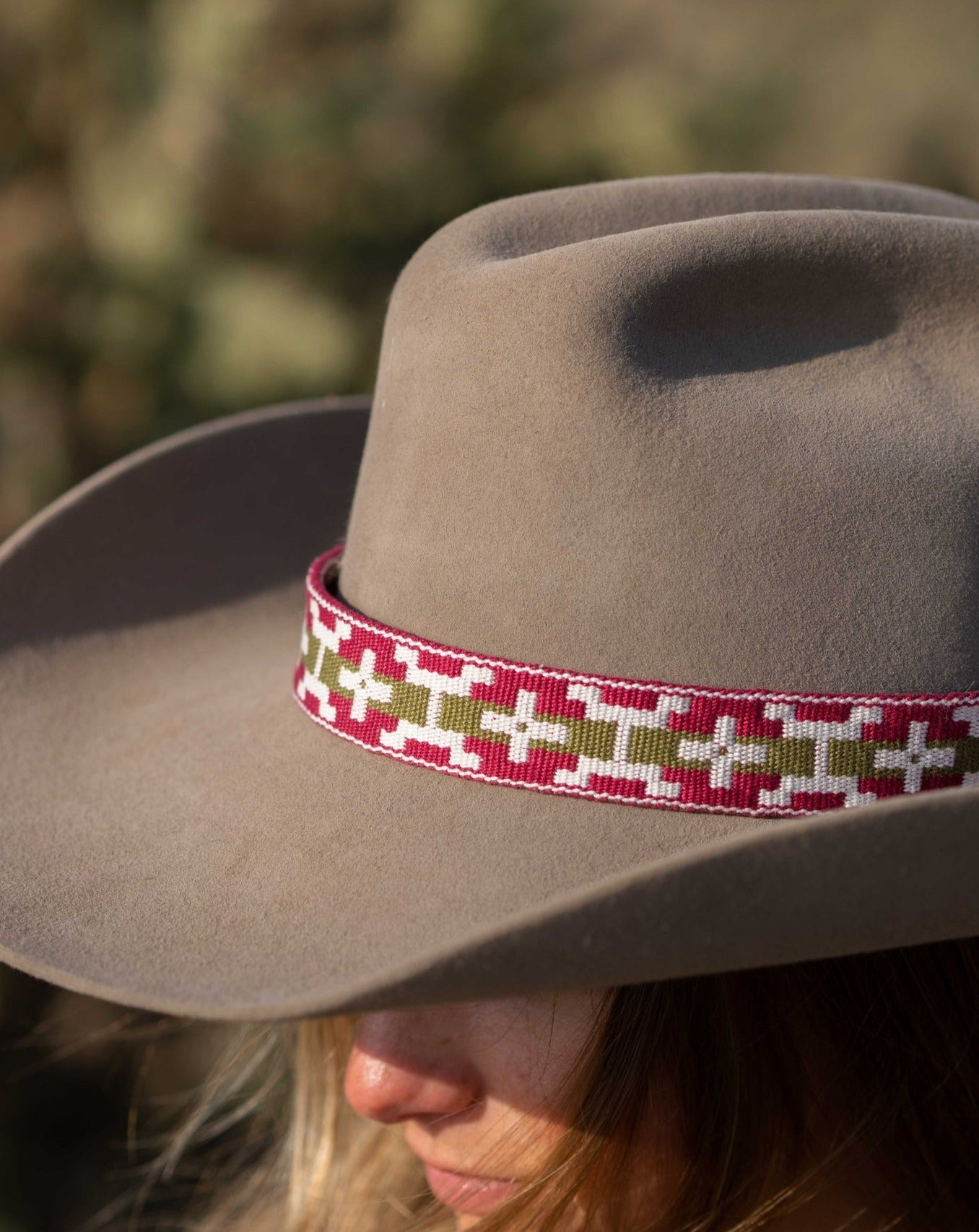 Woven Argentine Hatband
Description
Details
Maker
These hat bands are made in Argentina by our friend Horacio Blanchard's uncle using traditional techniques passed down from generation to generation. Each band is woven on a telar from macrame thread and each design is inspired by traditional patterns worn by the gauchos in Argentina.

Made by hand with traditional materials, these hat bands will enhance the look and feel of your favorite hat with their intricate weaving and attention to detail. Whether you're dressing up for a special occasion or looking to add a touch of elegance to your everyday wear, these are the perfect accessory. With their superior handmade quality and timeless design, they are sure to become a treasured addition to your wardrobe.
- Handmade in Argentina
- 1" wide
- 28" long with 5 1/4" of tail on each end
Fabian Blanchard, our friend Horacio's uncle, spent his life working as a doctor. Now retired, he finds himself dedicating his free time to weaving hatbands and other textiles using traditional methods. His work is inspired by the patterns and materials worn and used by the gauchos of Argentina.
From U.S.A.
All of our orders are packed and ship from Chico Basin Ranch, Colorado. Most orders ship within one to two business days.
Easy returns
Return within 30 days of ship date.
Get in touch
Have questions? Get in touch with us at any time at mercantile@ranchlands.com.