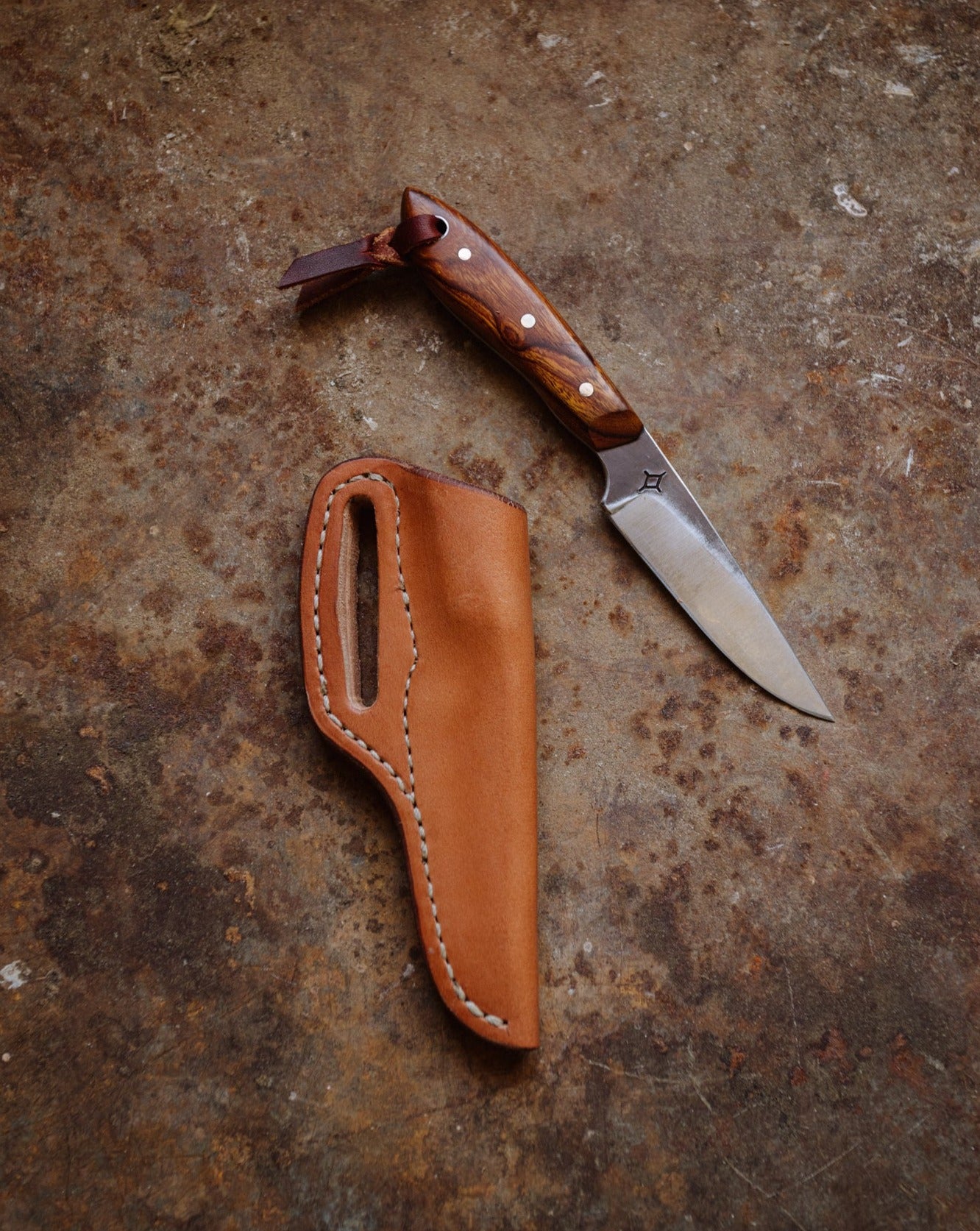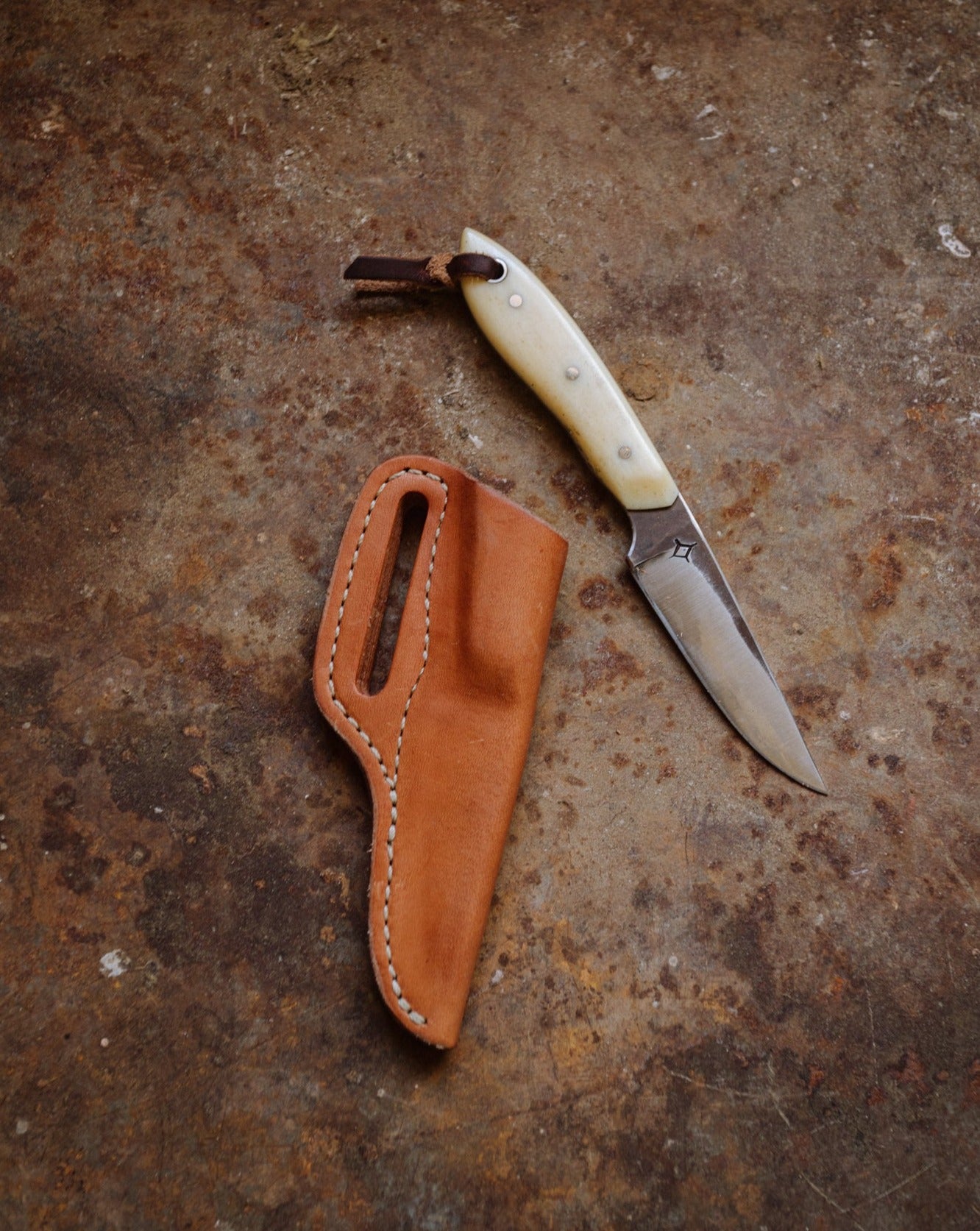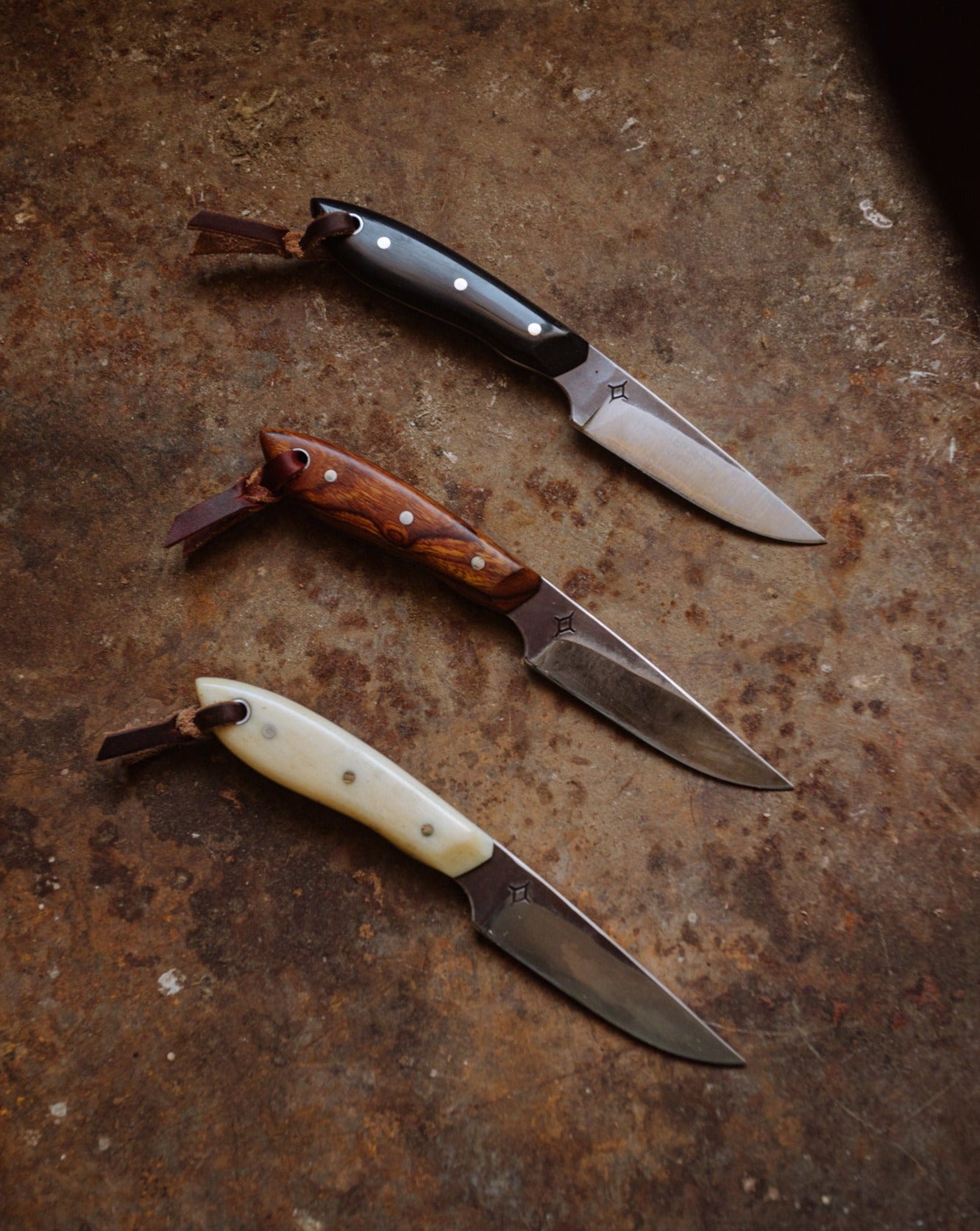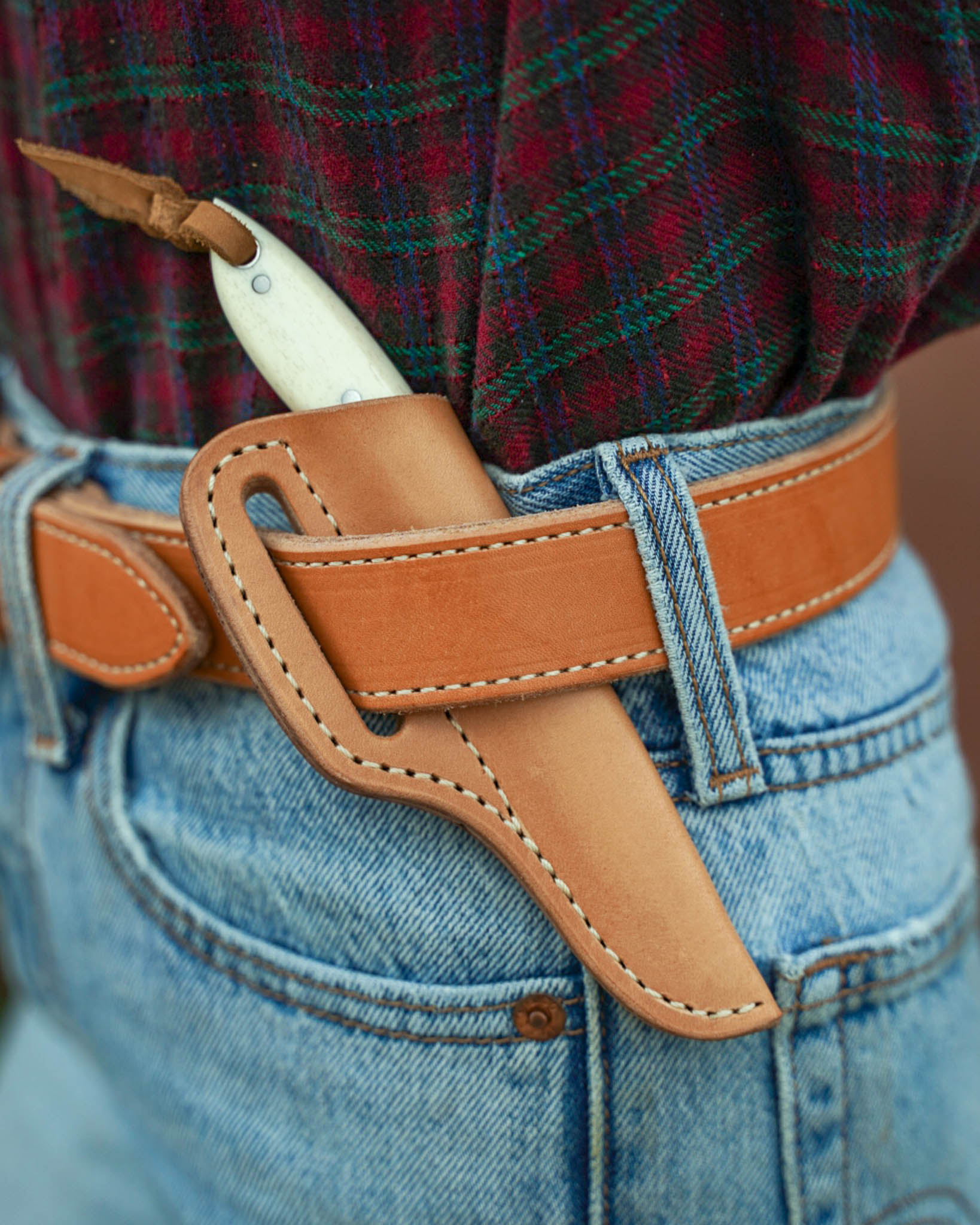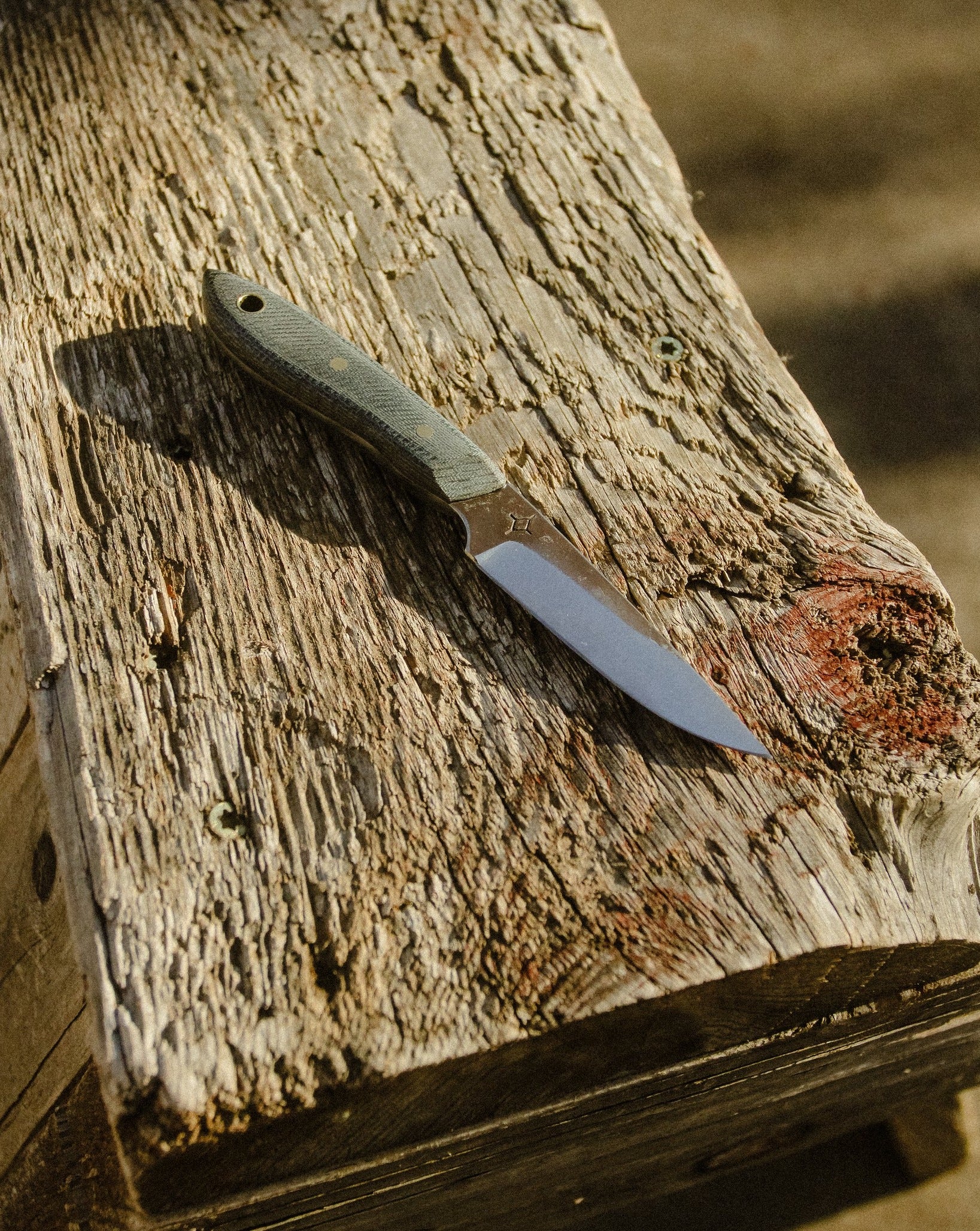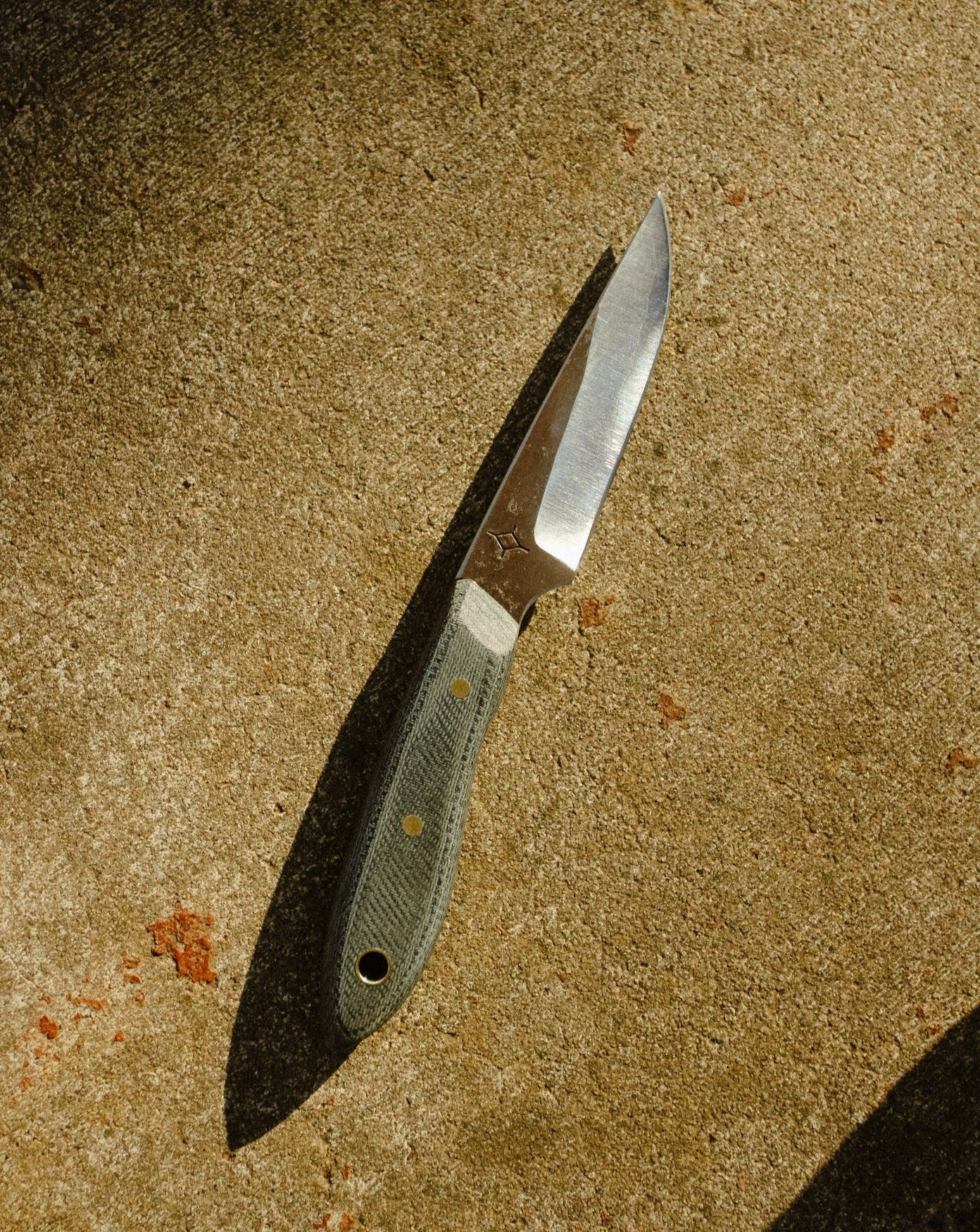 Wenerstrom Forge Piñon Knife
Description
Details
Maker
The Piñon was designed and prototyped by Max in collaboration with Duke IV during his June 2021 stay at our Chico Basin Ranch. The name comes from the ubiquitous piñon trees that populate the American Southwest. This comfortable knife is slim and sharp, just like the needles on a piñon.
Max hand forges each blade from Hitachi White/410 stainless steel sourced from Japan, meaning superior edge retention despite years of daily use and frequent sharpening. With a length of only 6.75 inches, the classic slim profile makes for a lightweight everyday carry, while the 3-inch cutting edge means enough versatility and power for chores in the field, camp, or in the home. Paired with a snag-free teardrop handle and lanyard for easy indexing and quick cutting, the Piñon is versatile and useful.

Each knife comes in a custom shaped sheath built with durable veg tanned leather. The slotted sheath design has been Duke's preferred style for many years-- the cross draw design is perfect for riding, yet versatile for everyday carry, as the sheath can be worn 360 degrees around the belt.
Max Wenerstrom grew up on a small farm in Ohio and began making knives under the watchful eye of Murray Carter, a 17th-generation Yoshimoto bladesmith. Max's knives are made from Japanese Hitachi steel which has a higher carbon content making them stronger and easier to sharpen.
From U.S.A.
All of our orders are packed and ship from Chico Basin Ranch, Colorado. Most orders ship within one to two business days.
Easy returns
Return within 30 days of ship date.
Get in touch
Have questions? Get in touch with us at any time at mercantile@ranchlands.com.