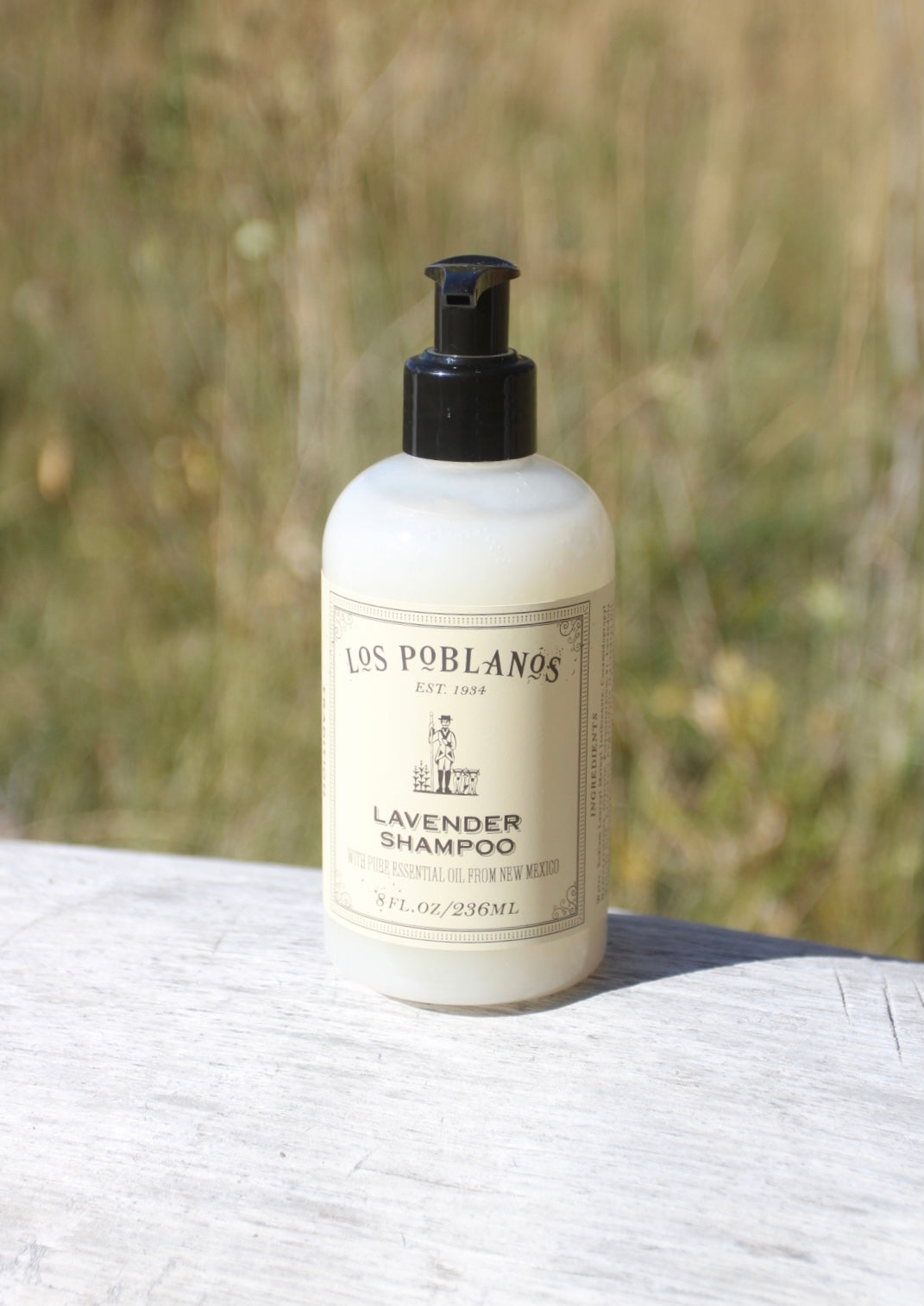 Lavender Shampoo
Description
Details
Maker
Along with their conditioner, the Lavender Shampoo from Los Poblanos is one of the amenities we offer to guests at our Zapata Ranch. The all-natural formula is sulfate and paraben-free, and safe for all hair types. Enjoy the added benefit of an aromatherapy experience as you massage this shampoo – containing our organic lavender essential oil – into your scalp and inhale deeply.
Expert tip: Shampooing is all about making sure your scalp is clean. Start at the scalp and work shampoo into a lather before extending it to the ends of your hair. Traveling and don't want to pack your whole bathroom? This all-natural shampoo can double as a body wash. Round out your morning routine with Lavender Conditioner and Lavender Lotion.
- Made with all-natural ingredients, including essential oil from certified organic Grosso Lavender that is grown and distilled on the Los Poblanos farm
- Proudly made in New Mexico
- Tested on farmers, not animals
- Sulfate and paraben-free
- Available in an 8 oz pump bottle
Los Poblanos is a historic inn and family farm in New Mexico that is committed to regenerating the land and crafting amazing natural products. Their lavender goods are created from plants they grow themselves on their 25 acre property.

Lavender's medicinal and aromatic properties make it a versatile herb with a plethora of uses. We are proud to be one of just a handful of hotels across the nation that offers these bath products in each guest room at Zapata Ranch.

From U.S.A.
All of our orders are packed and ship from Chico Basin Ranch, Colorado. Most orders ship within one to two business days.
Easy returns
Return within 30 days of ship date.
Get in touch
Have questions? Get in touch with us at any time at mercantile@ranchlands.com.