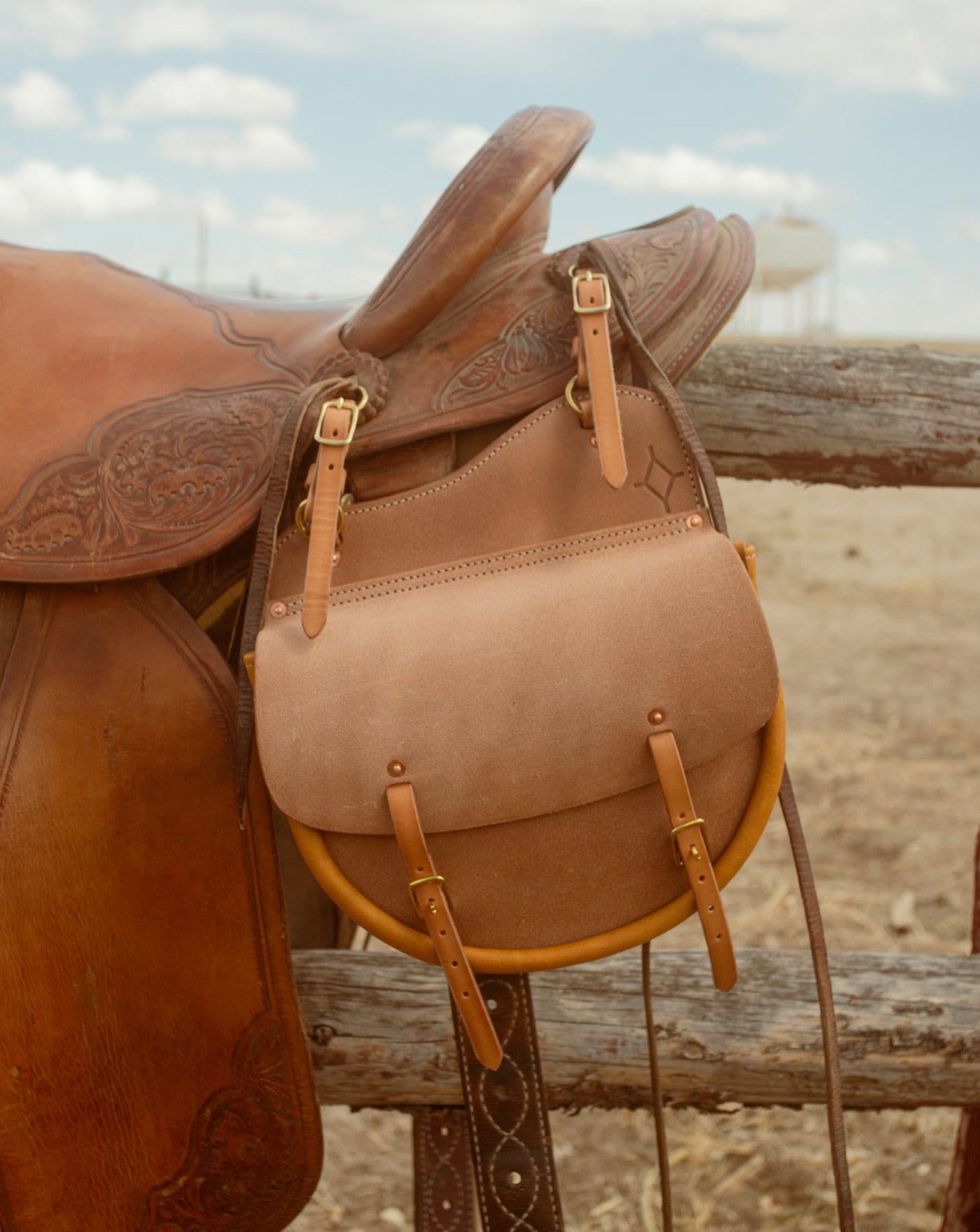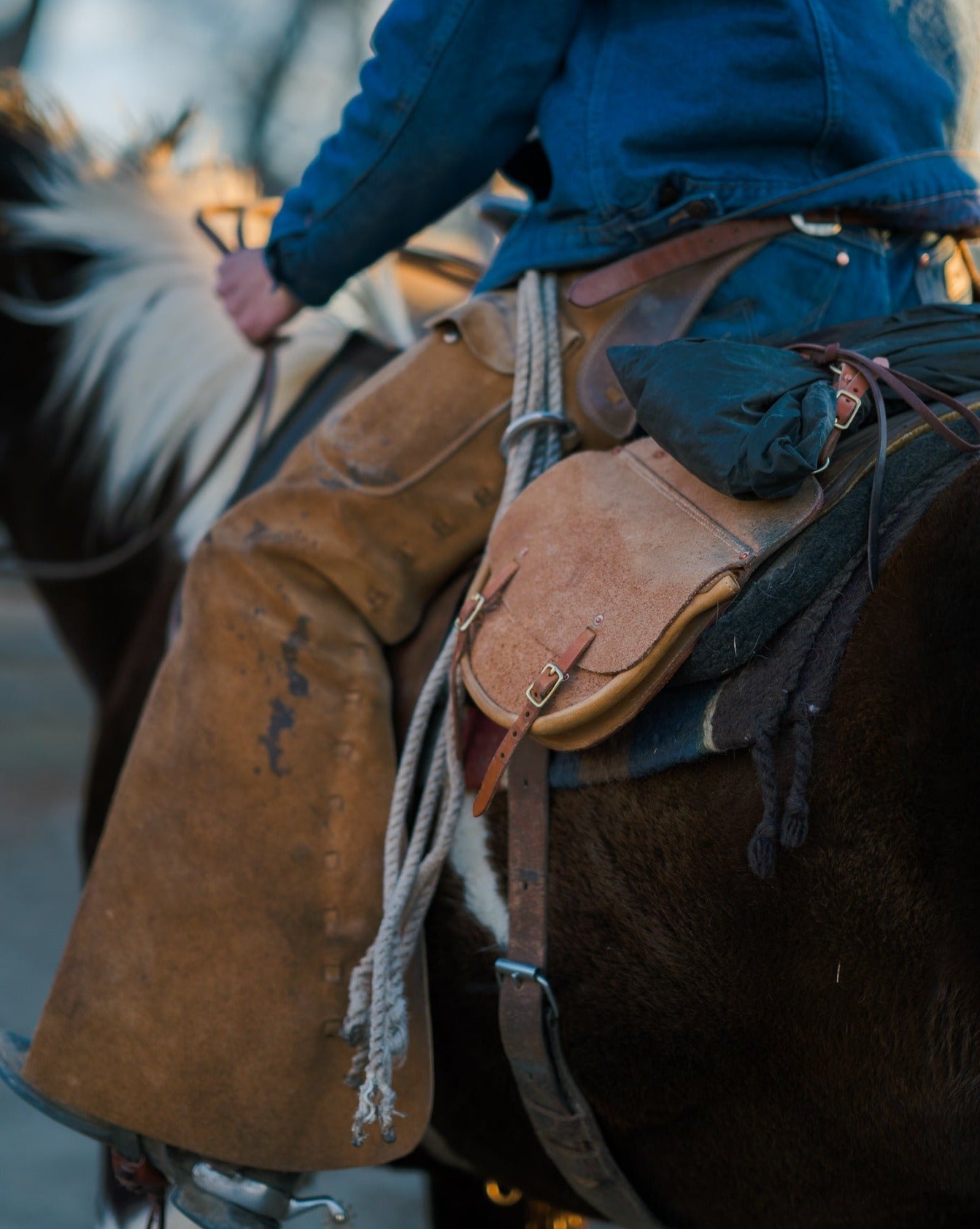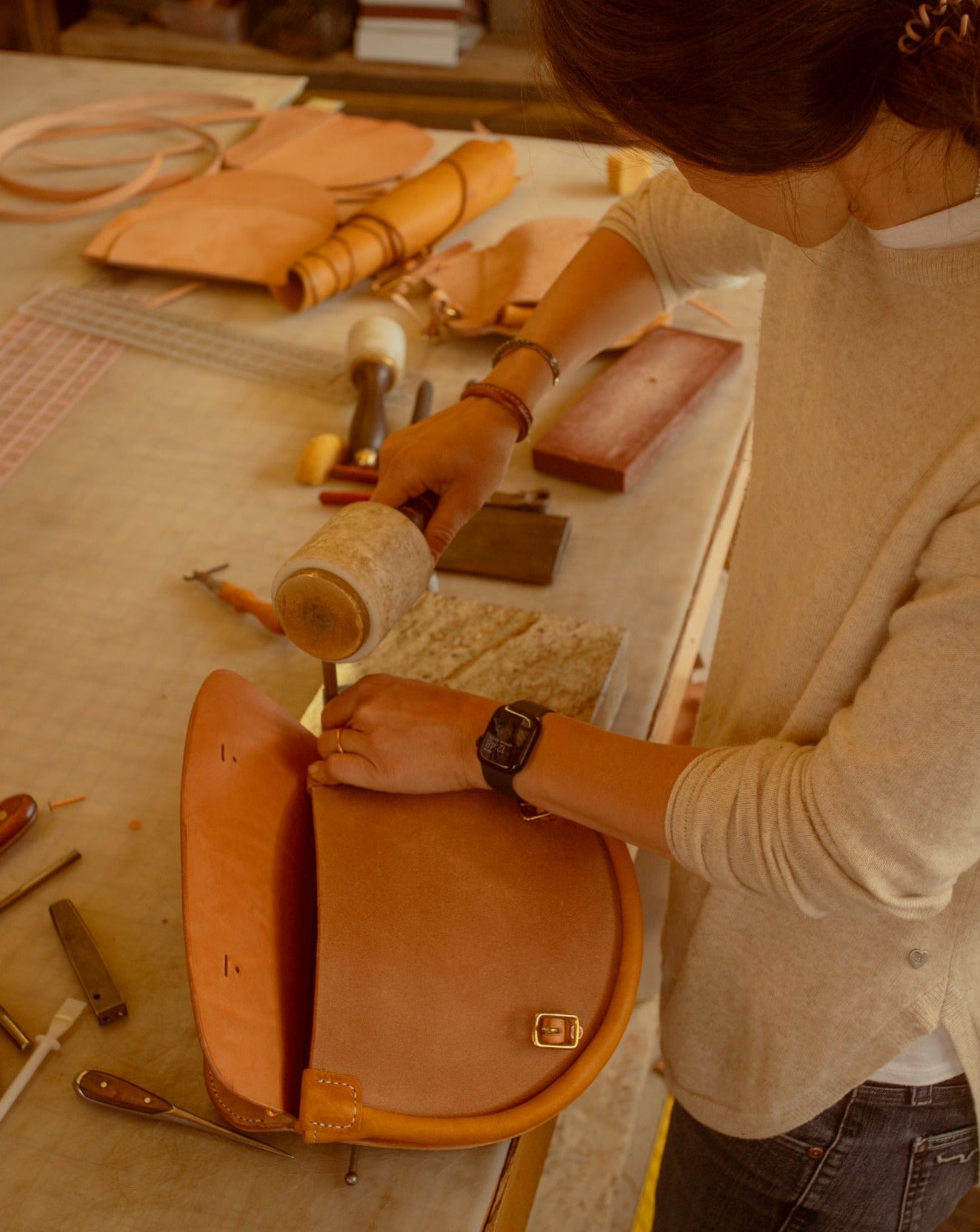 Leather Saddlebag
Description
Details
Care Instructions
Our leather saddlebag is designed to suit the needs of hardworking ranchers and riders alike. Inspired by Australian designs favored by Ranchlands COO Duke Phillips IV, this saddlebag is a must-have for anyone who values quality and functionality.

Crafted from premium vegetable-tanned leather, this saddlebag is not only built to last, but is also meticulously handmade in our leathershop to ensure the highest level of craftsmanship. Not only does it offer a classic look, but it also ensures that your belongings are kept safe and secure, no matter where the trail takes you.

One of the standout features of this saddlebag is its placement. It attaches easily to the left side of your saddle, which frees up the right side for roping and avoids any unnecessary bulkiness. This feature allows for increased functionality and ensures that you have everything you need within easy reach.

Designed to fit most standard Western saddles, this saddlebag is incredibly versatile. It attaches to the saddle via lacing or a buckled strap, making it easy to remove and reattach as needed. This feature allows you to quickly transition from one activity to the next, without slowing down.

Whether you're a rancher, a trail rider, or simply someone who appreciates quality gear, this saddlebag is an excellent choice. Its durability, functionality, and classic style make it a standout piece that is sure to become a favorite for years to come.
Please note this saddlebag is designed to fit the left side of the saddle only.

- Inspired by Australian single-side saddlebags
- Fits left side of most standard Western saddle
- Easily removable
- Made from premium vegetable-tanned roughout leather with copper rivets and brass buckles
- Inside: 11" W x 9" H x 3" D
- Outside 11.5"w x 12.5" H
- Mounting rings are about 7.5" apart
Wash with saddle soap and oil with olive oil or leather conditioner.
From U.S.A.
All of our orders are packed and ship from Chico Basin Ranch, Colorado. Most orders ship within one to two business days.
Easy returns
Return within 30 days of ship date.
Get in touch
Have questions? Get in touch with us at any time at mercantile@ranchlands.com.