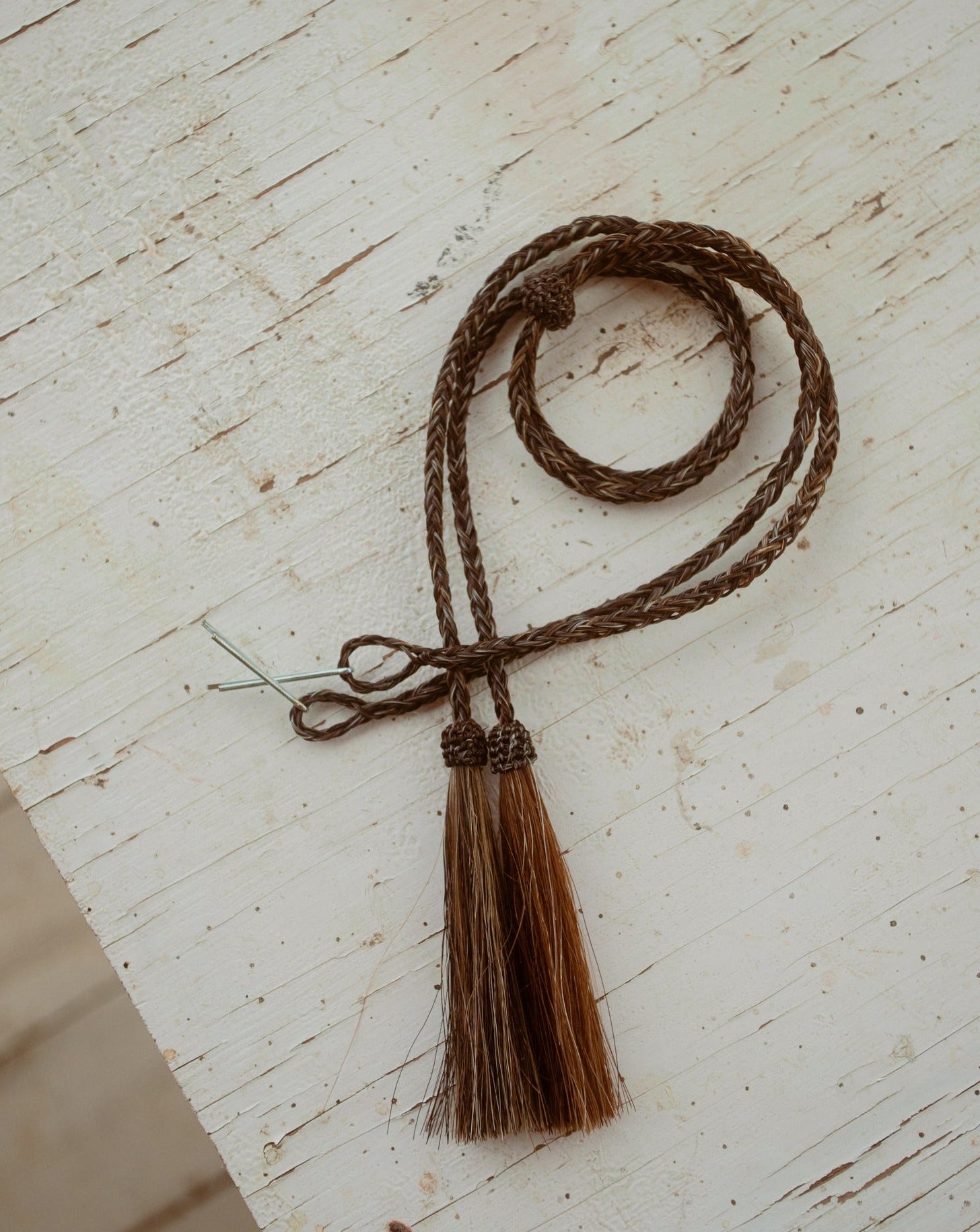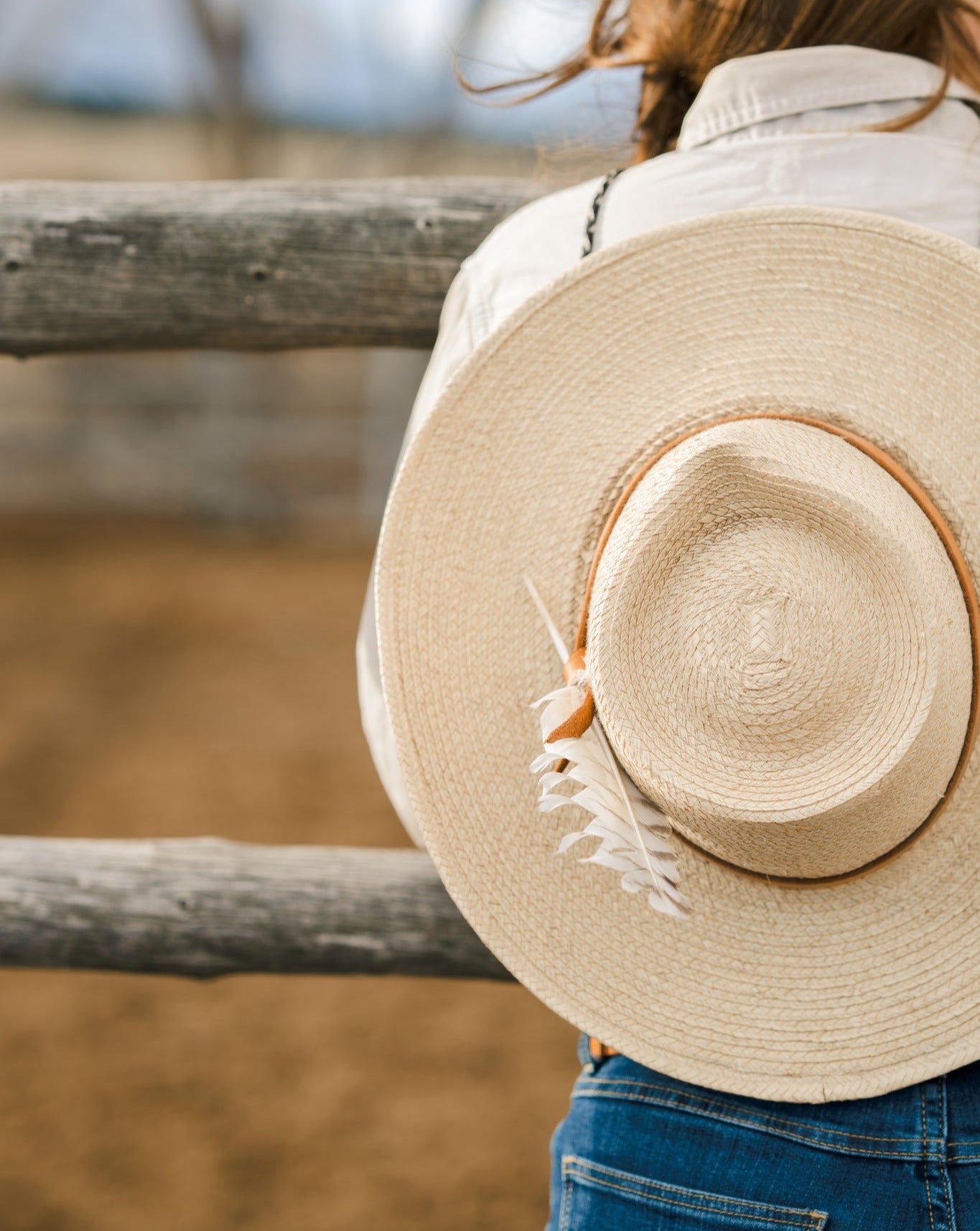 Stampede String
Description
Details
Care Instructions
Meet the Stampede String, perfect for windy days or fast-paced adventures. Designed for both style and function, our horsehair Stampede Strings come in two classic color combinations to match any hat and outfit. Enjoy peace of mind knowing your hat will stay in place, whether horseback riding, enjoying a day at the lake, or a summer music festival. We love pairing these with our favorite Palm Leaf Hats, but the simple cotter pin attachments make it easy to switch them from hat to hat depending on the season.
- Hand-braided horsehair
- Made in the USA
- 23.5" long
- Attaches easily to any hat with cotter pin attachments
The horsehair can be cleaned with a damp cloth and some hand soap. Horsehair tends to have a "strong memory" unless it is moistened. Misshapen braids can be straightened by dampening the horsehair with a wet cloth and allowed to dry. Once dry it will retain its new shape. The hair should not be soaked. Loose hairs sticking out of a braid can be clipped off carefully using nail clippers without affecting the integrity of the braid.
From U.S.A.
All of our orders are packed and ship from Chico Basin Ranch, Colorado. Most orders ship within one to two business days.
Easy returns
Return within 30 days of ship date.
Get in touch
Have questions? Get in touch with us at any time at mercantile@ranchlands.com.